I'll repeat the last line of that Gospel reading: "Yet even when you saw, you did not later change your mind and believe."
Speaking in St. Petersburg (FL) on Friday (September 25) Florida Gov. Ron DeSantis lifted all restrictions statewide that were imposed to control the spread of the virus that causes COVID-19.  In his words: "Every business has the right to operate."  The executive order will stop cities and counties from fining people for not wearing mandated face coverings.  The governor says there are no signs of a possible "second wave of infections."  I am a bit skeptical of what signs of the times this man and many others are reading?  And, who or what advice are they listening to?
In our country – in the U.S. – there have been more than 7 million confirmed COVID cases – and God only knows how many more unreported.  There have been more than 200,000 deaths.  In Florida there have close to 700,000 reported, confirmed cases (not counting those that go unreported) and 14,000 COVID-reported deaths.  That is approximately 4500 more than the combined populations of (nearby) St. Leo, San Anton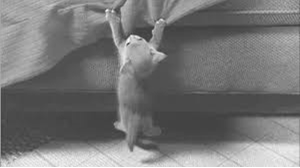 io and Dade City.
The daily reading from the Holy Rule, this Gospel, and other words we've prayed this past week, warn us about paying mere lip service to directives and about the danger of letting our diligence slip.
We heard Jeremiah say: The Lord searches the heart and examines the mind, to reward each one according to what their deeds deserve."  And the psalmist who reminded us: "God searches the hearts and minds … The Holy One knows our thoughts."  In the words of Benedict: "The disciple's obedience must be given gladly, for 'God loves a cheerful giver.'"  If the disciple obeys grudgingly and grumbles, not only aloud but also in her heart, then, even though the order is carried out, their actions will not be accepted with favor by God, who sees that she is grumbling in her heart.  She will have no reward for service of this kind."
The evidence is all around us – the virus is still present in our world.  We can't dispute the fact that there is confusion, fear and challenges that cause us to reflect on how we interact with each other and the greater community.  There is much soul-searching and a heightened awareness of the "hungers of the people of God." (BSoFL Corporate Commitment) We need look no further than across the highway to witness the challenges of having university students on campus.
Yet, we still hear comments like: "it's all a hoax – it's only another form of the flu – I'm strong, I can fight it – She is my friend, they wouldn't be here if she thought she was sick – the virus can't be passed if we're outdoors – it's not in our part of the county – I'll take an ibuprofen tonight, just in case – I don't follow rules I don't agree with or don't like."  What is not said is: "I'm scared – I can't think about it – I have too many other health issues – there is so much confusion, I gave up – it's like climate change; the scientists will figure it out – I followed the CDC and our house restrictions for a while, but not anymore; if it comes, it comes – if God wants to take me, that's OK – if I get sick it'll be someone else's problem – they'll take care of me."
That's the sticking point.  In truth, in time of illness, death or distress, we do care for each other.  The question before each of us each day is: am I taking care of, not just myself, but am I taking the most solicitous care I can of the 14 others I live with?  Do I keep in mind Jesus' admonition: "Don't do to others, what you would not want done to you.  Love others as you love yourself."
These are times when the yoke of obedience and submission can really pinch – more for some personalities than others.  Listening to the "abbot" is one thing – listening to an external source, quite another: the bishops, local governments, the CDC, health departments, medical professionals …  where do they rank in our promise of obedience???  Our "conversion of life"?
Hospitality to each other is another whole package.  But, we know we are (like it or lump it) in these times -TOGETHER – either we will survive it without scarring OR the enemy: lack of diligence, carelessness, or disregard for others (the REAL fatal virus), will break through cracks in our walls.   Even hands held tightly can weaken – so hold tight…. Try not to be the one who loses grip.   Let us hold each other tightly in prayer and patience in the trials of "Safe at Home."  We've a "mile to go before we can sleep" – i.e. let up on our vigilance.  Know and believe that God has a plan.  Be patient with the divine timing in day-by-day revealing that plan.  Remind yourself "the best IS yet to come." Our ancestors in community got through the 1918 pandemic – so will we!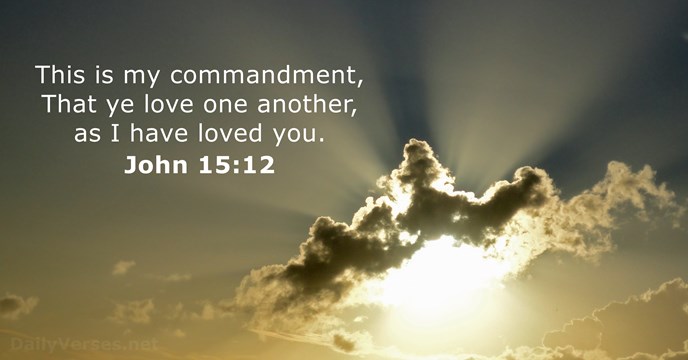 Peace – and good health and many blessings.
We'll be praying in particular all this week for all health care workers and on Monday joining in spirit the Bishops for International Day of Prayer for Migrants, Refugees, Immigrants and Sojourners.
God bless you each!
~Reflection by Sister Roberta Bailey, OSB, Prioress
First reading: Ezekiel 18:25-28       Second Reading: Philippians 2:1-11
Gospel: Matthew 21:28-32