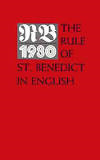 The Rule of Saint Benedict was written in fifth century Italy during the fall of the Roman Empire. To this very day, The Rule offers ageless values for which the world still hungers – Community, Peace, Respect for others, Stewardship and Balance. These values lead us to ministries in education, counseling, help for the poor and spiritual direction.
To live Benedictine is about a way to be. It is a way of being not just for religious, but for the entire world. Today is a time not unlike the fifth century – power struggles, violence, mistrust, alienation and hopelessness still exist. By embracing the values of Benedict, the Sisters offer hope to the world and an alternative mode of living in which the love of Christ is preferred to all else.
How the Sisters Live Out their Benedictine Vision
The Vision of the Benedictine Sisters of Florida is of a community secure in God's love as we create sacred, safe spaces of help, hope, and prayer. Each day is centered around the Word of God in the Liturgy of the Hours, lectio divina (holy reading), private prayer, and the Eucharist. Commitment to this prayer life creates community. The Sisters consider their essential ministry to be Community and strive to be a sign that strangers can come together as sisters in Christ.
We open our home to guests, oblates, and retreatants who wish to make private or directed retreats. Groups of men and women or individuals come to explore their spiritual journeys. God's Word nourishes, transforms, and unites us all. It is our prayer that we can help others find meaning, purpose, and compassion in their lives…all to the Glory of God.
That help includes working with victims of domestic violence, providing direct assistance to the poor (Sister Jean is the director of DayStar Hope, the local food pantry where our Sisters volunteer), helping Habitat for Humanity by donating lunch to their volunteer workers, providing spiritual guidance and education, and serving on numerous boards of charitable organizations making a difference each and every day.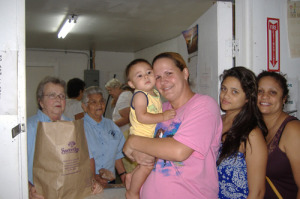 Saint Benedict is honored with two feast days – March 21st, his birthday in Heaven and July 11th, celebrating him as the father and patriarch of Benedictine religious.