Annual Retreat for Our Community
A one-week retreat during the summer for the Sisters helps us to grow in our faith, consider new ideas, structure the year ahead and plan our outreach.  You might want to consider donating the retreat costs of $1,500 to $2,000 which include a facilitator and travel expenses.
Formation Conference
Sisters on their Formation journey attend the Annual Formation Conference along with her director.  The cost is $2,000 for both to travel by car and attend the week long meetings.
Commemorative Bricks
Support our ministries while also honoring a loved one, celebrating a special day, remembering your departed loved one(s) or simply inscribe a message.  See flyer with all the information under the "What's Happening" tab above.  Order a brick(s) online here by clicking the DONATE NOW button above or call us at 352-588-8443.  Brick donation is $120, max 3 lines and 13 characters each line.
Daily Newspapers
Annual cost is $300.
Spreading the Word about Vocations and Retreats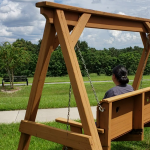 The Benedictine Sisters of Florida continually invite and mentor women considering a call to the monastic life. Vocations are vital to the continuation of our Benedictine tradition as people of prayer, people helping others – able to give oneself fully in service to others, places and works of ministry. Our retreat programs at Holy Name Monastery attract people from all walks of life seeking the presence of God in their lives.
Communicating our vocations and retreat programs requires financial assistance if we are to continue to grow. We are not supported by Rome or a diocese. We ask that you prayerfully consider sponsoring an ad or a series of ads for vocations and/or retreats.
Prayer Walk
Enjoy our prayer walk that encircles the monastery and is open to the public.  You are welcome to donate a Memorial Tree, or a Brick along the walkway.  For more information call (352) 588-8443 or email: hnmdevelopment@saintleo.edu.
Aquaponics/Hydroponics
Our aquaponics ministry is directed by Sister Miriam Cosgrove.  She could use some help with planting, maintenance of the fish tanks and vegetable garden.  The Benedictine Sisters of Florida hope to get to the point where this program helps them to be more sustainable and hopefully helps feed others in need.  Contact us at (352) 588-8320 or hnmdevelopment@saintleo.edu if you can volunteer some time each week.   Your donation is fully tax-deductible.
Flowers
The beauty of nature encircles the monastery because of the love and toil of Sisters Mary Romana and Miriam.  We welcome donations or in-kind plants for the rose, butterfly and vegetable gardens. Food to nourish God's earthly miracles is also needed.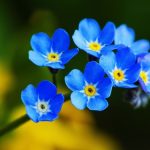 If you would like to sponsor flowers for the Chapel, we know the good Lord would be pleased.  Your sponsorship can be a loving tribute to friends and family on holidays, birthdays, anniversaries or just because…