Support What We Do
The Benedictine Sisters of Florida stand on the strong shoulders of hundreds of past Sisters. Throughout the decades, reaching out in Prayer and Service to God and His people is a mission carried forward by lives of extraordinary dedication.  Ministries as diverse as teaching school to feeding/clothing the desperate have helped others to recover from challenging times and flourish.  Those seeking spiritual guidance or just respite from the hectic world in which we live is a need more than ever.
Your support of the Annual Appeal each year makes you a part of all that we do.  And even though those we serve may not know you, your giving represents humankind's most benevolent impulse.  It is how together we can address imbalances and inadequacies in the world around us.
Our Annual Appeal funds are integral to our ability to provide programs and help others.  We invite you to partner with us through a pledge/gift that can be paid online or by check monthly, quarterly, semi-annually or annually.  Go to the DONATE NOW button on this site and follow the prompts.
The Sisters are not subsidized by Rome or the diocese.  We have always been supported through our job salaries outside of the monastery, donations and grants. As Benedictine women we own and operate our own facilities. We live simply and operate with a balanced budget, carefully stewarding our resources.  Gifts and pledges from our friends and supporters for the Sisters, programs, and our Outreach Ministries,  help us continue to achieve our goals:
TO BE THERE

as a resource for those who need us.

TO PROVIDE

spiritual guidance with the compassion of Christ.

TO SHARE

our monastery home as a center for retreatants who seek guidance and peace from our stressful world.

TO HELP

the elderly, children, the hungry, those with special needs and the abused.
Monthly Giving
Listening Hearts Circle – Recurring Donors
Members of this special group of people are dedicated to an ongoing role in the sustainability of the Benedictine Sisters of Florida.  They understand that a sustainer helps ensure the future for the Sisters and their ministries.  Recurring Gifts are typically given on a monthly basis which provides peace of  mind because there is reliable revenue.  A predicable flow of income makes it easier for the Sisters to forecast what they are able to do.
This program makes the organization better stewards of the funds entrusted to us.  We are more effective,  our programs are stronger and studies demonstrate that recurring donations have a huge impact on the long-term financial health of our organization.
Monthly Donations:
keep your budget in-line
achieve a more predictable income for the Sisters and their outreach
make giving to a cause you care about easier for you
provide an extra level of certainty as we invest in programs' growth to reach more people who need our help
It's Easy and Affordable!
You can support the Sisters' Greatest Needs or a specific program (such as Spiritual Direction, Aquaponics, Vocations, Healthcare, Outreach Ministries or Retirement)
You can choose a specific amount
You can cancel, pause, or change the amount any time
Just go to our web-site: www.benedictinesistersoffl.org
Click on the Donate Now button
The donate page will walk you through it.
We hope you will consider membership in the Listening Heart Circle which is inspired by
Saint Benedict's words in The Rule, "Listen with the ear of your heart." 
We are deeply thankful to these faithful supporters who
   are helping us to build a more impactful and positive future. 
Tribute Gifts
You can remember and/or honor loved ones or deserving individuals through a gift to the Benedictine Sisters of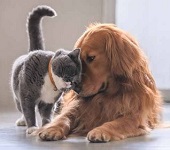 Florida. You may choose to direct your gift to the Annual Fund which helps to sustain the Sisters or have it support a particular ministry and/or program at Holy Name Monastery.
We will send a letter notifying the individual(s) or family of your  thoughtfulness.
A Planned Gift
"It is one of the most beautiful compensations of this life that no man can sincerely try to help another without helping himself." – Ralph Waldo Emerson
The Angels in the Wings Legacy Society is an opportunity for you to leave a legacy to the Benedictine Sisters of Florida and thereby express that which you value. We are pleased to work with your professional advisor as he/she helps you choose the right giving method for your personal circumstances and charitable objectives.
You can create a Legacy Gift in many ways (the 1st three are very easy to do):
Bequest – an outright gift ($ amount or % of assets) through your will is the easiest legacy gift to create.
Life Insurance – name the Benedictine Sisters of Florida as a beneficiary in a policy you no longer need or purchase a new policy with our institution as a beneficiary.
Pension, 401 (k), IRA, RMD – name the Sisters as your beneficiary fully or partially.
Charitable Gift Annuity – with your gift, you receive tax benefits now and a guaranteed fixed income for life.
Charitable Remainder Trust – your gift provides immediate tax benefits and a fixed or variable income. Talk to your advisor about your farm or cattle ranch you and family members no longer want to work, but can't sell.  We can help!
Charitable Lead Trust – gives you tax savings and provides annual income for the Sisters for a specified time period. The assets then return to you or your heirs.
Life Estate – a gift of your personal or secondary residence provides tax benefits to you and you retain the right to live on the property for life.
Legacy Society members are recognized for their generous thoughtfulness by the Benedictine Community with the following:
Annual Dinner of the Angels
Angels in the Wings Gift
Annual Acknowledgment in the Angels in the Wings Honor Roll
Contact the Advancement Office for Angels in the Wings Legacy Society membership information at (352) 588-8320/(352) 588-8443 or email hnmdevelopment@saintleo.edu.
Matching Gifts
The generous contributions of our friends, oblates and alumnae are often leveraged by their company's matching gift program. The matching gift maximizes the impact and value of your gift. Companies encourage their employees' philanthropy by having such programs which also fulfill their role as good corporate neighbors.
Most companies have matching gift forms available in the HR office. Just ask for their form, fill-out your part, sign and send it on to our Advancement Office. We will take care of the rest!
Gifts-in-Kind
The Benedictine Sisters of Florida receive in-kind support from individuals and businesses through sponsorships, gifts of merchandise and products and labor. We are grateful for your commitment to good works.
Giving Tuesday
Giving Tuesday -November 29,2022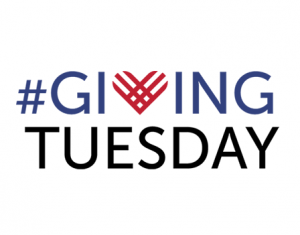 Giving Tuesday is a world-wide "give it forward" day of philanthropy.  It takes place on the first Tuesday of December, right after the Christmas shopping on Black Friday and Cyber Monday.  After purchasing gifts for family and friends, Giving Tuesday reminds us to give to those less fortunate.
Charities such as the Benedictine Sisters of Florida participate and are grateful for the generosity donors show annually.  Even $5.00 per person from lots of people results in considerable dollars.  You can make a difference by not only being a part of raising much needed funds for the Sisters and our ministries, but also by helping build awareness across the country through the Giving Tuesday platform.
We ask that if you make a donation on Giving Tuesday please share information about this special day on social media and encourage your family and friends to give too.
How you can be a part of Giving Tuesday and give to the Benedictine Sisters of Florida:
To Give Online – November 29th, 2022
Go to our website: www.benedictinesistersoffl.org
Click on the Donate Now button
Please designate Giving Tuesday as the purpose of your donation
You can send a check if you choose.  Make payable to the Benedictine Sisters of Florida and mail to P.O. Box 2450, St. Leo, FL, 33574.
Thank you for your participation and support!
Campaigns
As with most non-profit organizations, the Benedictine Sisters of Florida has from time to time, the need to conduct a capital campaign for special projects. Our supporters answered the call in 2014 when we built the new Holy Name Monastery and again in 2016 to build an addition.  Those who now gather in our home for prayer in the Liturgy of the Hours and the Eucharist are lifted to God by the monastery's simplicity and tranquility.  The natural beauty that surrounds us is restful and conducive to personal reflection.
The monastic community expresses deep gratitude to the many people who supported these projects through their prayers and generous financial support.