---
Faithfully Seeking God with the Listening Ear of our Heart
The Benedictine Sisters of Florida are steadfastly dedicated to living the monastic way of life and working in ministries that serve the People of God and further the Gospel message. We welcome all to Holy Name Monastery…a lovely and peaceful place to rest, meditate and be renewed. Hospitality is offered in true Benedictine style. Be with us for prayers in the chapel, enjoy God's creation outdoors and relax with the Sisters over a home-cooked meal.
Upcoming Special Events
---
Pope Praises Evangelization Through Prayer, Care For Creation, Welcome
ROME – Forming a community of women from different backgrounds and uniting them in prayer, in care for the earth and in hospitality to others is a powerful witness of Gospel values, Pope Francis told a group of Benedictine sisters.
"Today there are many people in the world who seek to reflect in their lives the tenderness, compassion, mercy and acceptance of Christ," the pope said Sept. 8. "To them you offer the precious gift of your witness, as you are instruments of God's tenderness to those who are in need."
The pope met about 120 Benedictine nuns and sisters from a variety of independent monasteries and congregations participating in a symposium in Rome. The theme was the admonition from the Rule of St. Benedict, "Let all be welcomed as Christ."
Making a monastery a place of "welcome, prayer and generous hospitality" is an "essential work of evangelization" that always must be expanded and strengthened, the pope told the women.
He also thanked them "for the special care you show toward the environment and for your efforts to protect the gifts of the earth, so that they can be shared by all."
Many of the Benedictine monasteries are found "in places of great beauty where people go to pray, to find silence and to contemplate the marvels of creation. I encourage you to continue this style and service, so that God's wonderful works can be admired and speak of him to many persons."
The life the women live within the monastery walls, lives and relationships that visitors can observe and sense, also is a Gospel witness, the pope said.
"Your life in community bears witness to the importance of mutual love and respect," he told them. "You come from different places and experiences, and each of you is different, and so the way you accept one another is the first sign you offer in a world that finds it hard to live out this value.
"We are all children of God," Francis said, "and your prayer, your work, your hospitality, your generosity, all combine to reveal a communion in diversity that expresses God's hope for our world: a unity made of peace, mutual welcome and fraternal love."
---
Welcome to the Benedictine Sisters of Florida
---
---
Be a Part of Impacting Lives!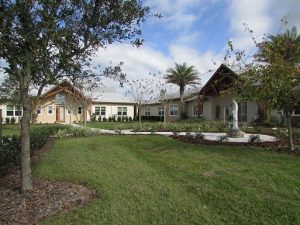 You can help make possible with your support, the Sisters' monastic way of life…a beautifully ordered life with each member striving to be closer to God and to draw others closer to His perfect Peace. To pray, live, and do God's will together in a multitude of ministries, is a model and inspiration for humankind. It is with your support that lives are able to be spiritually uplifted and changed.
---

---
Be Our Guest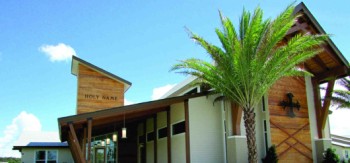 We are a community of fourteen professed Sisters, a postulant and several live-in oblates and volunteers.
We invite you to let the peace and reflection our home offers, envelop you.