The Benedictine Sisters of Florida is a story filled with individuals who have not simply done for others, but have found their true calling in the Being Benedictine and in doing for others. Today's Sisters stand on the shoulders of the strong women who went before them. Their lives are guided by the Spirit of God and the Benedictine tradition.
The following is an introduction to each of the Sisters and other community members. You are welcome to get to know us better with a scheduled visit to Holy Name Monastery at your convenience. We've included the dates of the Sisters' birthdays and would love to know yours. It's always nice to get a greeting card on your "special day!"
COUNCIL MEMBERS
Sister Eileen Dunbar, O.S.B., Sub-Prioress
Sister Jean Abbott, O.S.B., Treasurer
Sister Dianne Wansley, O.S.B., Councilor
COMMUNITY MEMBERS
Sister Miriam Cosgrove, O.S.B.
Sister Jerome Levey, O.S.B. – Past Prioress 1975-1985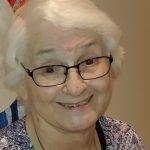 Sister (Mary) Jerome entered the Benedictine Sisters at Holy Name Convent in 1958 after graduation from Holy Name Academy. Sister was born in Bronx, New York and later moved with her family to North Miami, Florida where she attended Holy Family School and met the Florida Benedictines. Sister studied at Mount Marty College, Barry College and was awarded a Master's Degree from Notre Dame University and a PhD in education from the University of South Florida. Sister taught in schools our Sisters staffed in Jacksonville Beach, Sarasota and North Miami and served as principal of Saint Anthony School in San Antonio, Florida.  For several years, Sister lived separately from the home community; she received a dispensation from vows in 2006. At her request, Sister was received back into the community in 2016 made her final (life-time) monastic profession in early 2019.
In 2001 Sister published THE FIRST HUNDRED YEARS: Memories of the First Hundred Years. In her introduction Sister reminds the readers, "The purpose of this collection of stories is to affirm the collective memory, to preserve what we might otherwise lose over time and to celebrate the richness of our heritage and ourselves."  Sister Jerome resides in Concordia Village assisted living facility in Tampa. Sister is a champion in overcoming aphasia, a residual effect of the stroke she suffered in 2014.
Sister Elizabeth Mathai, O.S.B.
Sister Mary Clare Neuhofer, O.S.B., Immediate Past Prioress (1998-2010)
Sister Mary Clare was born and raised in Saint Joseph, Florida, graduated from Holy Name Academy and then entered the Benedictine Sisters of Florida in 1956. She has a Bachelor of Music Education from Mount St. Scholastica College, Atchison, Kansas. Sister did graduate work in music at Indiana University and in Theology at Saint John's University, Collegeville, Minnesota. She taught and held leadership roles in schools throughout Florida. At Saint Leo University, she has held positions as Director of Religious Programs, Dean of Women, Director of Residence Life and was Assistant to the President for Campus Ministry. Currently, Sister Mary Clare's roles for the Community include the Director of Scholastics (sisters in temporary profession), Hospitality Minister, organist, and liturgist. She serves as Vice President for the Board of Trustees of Catholic Charities of the Diocese of Saint Petersburg and chairs their Nominating Committee. Sister is also a member of the Monastic Worship Forum organization.
Sister Margaret Mary Roberts, O.S.B.
POSTULANTS
Marietta Dinopol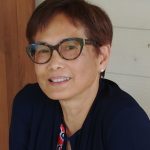 Postulant Marietta's story is rather complicated, but very much rooted in her desire to be of service to God's people. She says of her journey that it has been long, but she feels really good about where she is now… with the Benedictine Sisters of Florida in postulancy formation.
Marietta's strong feeling for a vocation came while in college. When asking for a blessing from her father, she says, "He made it quite clear that he was strongly opposed to the decision. He reviewed the novel Noli Me Tangere (Don't Touch Me) written by Jose Rizal who was a Philippine National Hero during the colonization of the country by Spain. The book describes the inequities of the Spanish priests." After this, Marietta did not ask again. Nonetheless, her college days were schooled with spiritual growth as well as social awareness which deepened her faith, longing, and thirst for God.
Throughout the years after college Marietta's focus was on her profession. However, "my heart continued to murmur into my ear… listen to me. Yes I hear you, my Lord was within me, but I did not attend to the murmurings intently." Her search for religious community was tepid until she finally "listened" to the Holy Spirit with the Benedictine Sisters of Florida. As of now Marietta can say, "I am here Lord, and it is good to be here."
Kathleen Daye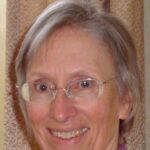 Raised a Catholic, Postulant Kathleen Daye was highly concerned at an early age with the suffering and injustice in the world.  She went off to college at LIU in Brooklyn, New York and connected with like-minded peers who wanted to build a better world.
Dr. Daye would attend the medical school at Penn State, marry, have children and practice medicine.  For many years distanced from the Church, Kathleen is now retired from Vermont State Hospital and her children are grown.  Yearning for more meaning in her life brought Kathleen back to Mass eighteen years ago.
"Yes, Lord, long have I known that thy will is established forever," is how Kathleen describes her feelings in her return.  It was her "isolation in the materialistic world in which I found myself," that caused her to "totally lose my way."
So, Kathleen says, "gratitude is beyond bounds, for this opportunity to be a part of the Benedictine Sisters community, in order to make up for lost time, learn and better understand the truths of life, before it's too late.  To be surrounded by believers, rather than scorners, to have the daily Mass, the Eucharist, to blend my voice with theirs in prayer, to feel the love of God.  It's all so wonderful.  I'd be happy to stay for the duration."
BIRTHDAYS and FEAST DAYS
The Catholic Church assigns a date out of the year for each and every canonized saint – usually on the day of their death or birth. The saints are remembered on their individual feast days with special mention, prayers and possibly a scripture reading. A Benedictine Sister chooses a saint and she then celebrates their feast day.
| | | |
| --- | --- | --- |
| Sister | Birthday | Feast Day |
| | | |
| S. Roberta Bailey | October 24 | January 26 |
| | | |
| S. Mary Clare Neuhofer | November 1 | August 11 |
| | | |
| S. Mary David Hydro | June 11 | March 1 |
| | | |
| S. Jean Abbott | October 11 | June 24 |
| | | |
| S. Eileen Dunbar | August 3 | August 18 |
| | | |
| S. Dianne Wansley | November 22 | July 26 |
| | | |
| S. Miriam Cosgrove | February 11 | September 12 |
| | | |
| S. Donna DeWitt | April 30 | August 29 |
| S. Mary Romana Gomez | April 14 | March 9 |
| | | |
| S. Jerome Levey | October 21 | September 30 |
| S. Elizabeth Mathai | May 22 | May 31 |
| | | |
| S. Mary Margaret Roberts | November 14 | October 16 |
| | | |
| | | |
| | | |
| | | |
| | | |
|   |   |   |