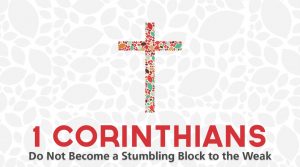 Last week we heard Jesus chastise his disciples for their arguing about who was the greatest in the group.  Today they take offense because they perceive a stranger's action as a direct threat to their exclusive calling by Jesus.  Their attitude is clear: "you have no right; He gave us that job."   They guard what they feel is their gift and they're not about to share it.   Envy and jealousy raises its ugly head.
It seems we are witnessing how Jesus deals with this ages-old human condition.  We saw it first in the story of Cain and Abel.  In our own lives we may have been victim or culprit of it with our siblings or classmates.  St. Benedict guards against inroads of it in describing the Qualities of the Abbot, in the Tools of Good Works and the Steps of Humility; the distribution of labor and his directives about property and gifts.  The psalmist even applies the trait to God, and St. Paul says he experiences "a godly jealousy."  We sing of it in our hymnody: "Our God is a jealous God." And, here in this Gospel we hear the disciples grousing (Benedict called it "murmuring") "How come they're trying to use the gift you gave to us?"
So far they've missed the point of Jesus teaching about true discipleship.  That it's how we relate to each other especially our interactions with the little ones and the least ones.  Jesus has shown by example that true disciples are to "forbid not the little ones to approach" and warned that true followers are not to "cause little ones to stumble."
He's been saying that who is included in the Kingdom is not within our authority, it's not even within our concern!  Who is included in the Kingdom belongs alone to God.  Jesus makes it quite clear: whoever is not against us, is for us.  I think that's why I struggle, and I know it really rankles with some, when an announcement is made at Mass about who can and cannot receive communion.
In this instance, Jesus in fact, immediately turns the tables on the disciples.  He warns them that they are the ones in danger of doing harm.  It's as though Jesus says, "The problem is not those folks, guys.  Don't worry about them — they are not the problem.  Rather, look at yourselves.  How are you getting in the way of the gospel?  Are you a stumbling block?"
We get a clear message that finger-pointing will not get us far with Jesus.   While the disciples are eager to bring judgment on the outsider who is acting in Jesus' name, Jesus himself wants the disciples to pay attention instead to their own behavior.  Jesus couldn't be more clear with his vivid example: a dire image of drowning to get his point across.  Better to drown (be thrown into the sea with a millstone around one's neck) than do harm to "these little ones."
He warns us that scrupulosity about others behavior or a judgement about their motivation can distract us so that we do harm and cause others to stumble.  Sometimes, even our best intentions to reprove others can have unintended consequences.  Jesus turns the focus back to our own behaviors, the ways we speak and reflect an image of Gospel living.  How authentic is it?
This gospel challenges us as individuals, and as community, to a self-examination.  What are the stumbling-blocks, the mind-fields we scatter before others that often unwittingly impedes the spread of the Good News?
~Reflection by Sister Roberta Bailey, OSB, Prioress
First Reading Numbers 11:25-29           Second Reading James 5:1-6
Gospel Mark 9:38-43,45,47-48