Abbot Gregory J. Polan, O.S.B. is the Abbot Primate since 2016 of the 1500-year old Benedictine Order residing at Sant' Anselmo in Rome.  He serves the Benedictine community as its liaison to the Vatican and civil authorities to promote unity among the various autonomous Benedictine monasteries and congregations.  Abbot Polan is the tenth Abbot Primate and the fourth American elected.  We were pleased to have him with us directing our 2019 summer retreat week.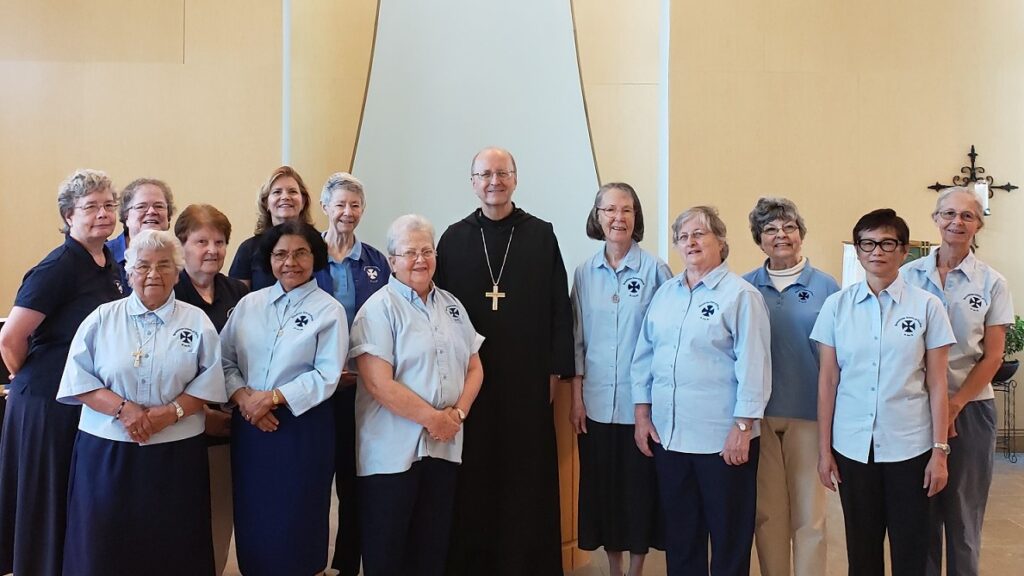 The following is from Abbot Polan's recent Circular:
Greetings of Lenten peace, faith, hope and support in these uncertain times. Strong confidence in God's inscrutable ways calls us to walk the path to Easter. In the midst of these times when we see a light beginning to shine with the roll-out of the vaccine to all parts of the world, we give thanks for what has been happening and we pray for a just and right distribution of these healing remedies. Let us remain strong in following the instructions given by the governments, the health professionals, and the Church leadership which calls for continued care, protection and proper protocols. It is clear, we will not be moving back to life as it was; there will be a new normal which will only develop with time, patience, practical wisdom, spiritual insight, sacrifice, generous service toward the needy and a deeper sense of care for one another. One of the graces that has come from this pandemic, has been the awareness of how this situation has touched the lives of all of us. The effects of the pandemic have marked our lives in uniquely different ways. Yet what has united us is that as brothers and sisters in the human family, children of God and as members of the Body of Christ, we are all striving to move forward. Our experiences are so vastly different, but we are unified in our endeavoring to find the way forward and to see how this will open for us in time, in grace and in hope. In the recent visit of Pope Francis to Iran, his words to continue working toward peace, mutual care for one another and a world that shows tolerance and mutual acceptance speak loudly to our hope of moving forward with confidence.
Continue Reading