We are called to BE the Good News
In this Gospel, Jesus offers us signs to look for that will indicate the coming of the Son of Man.  Mindfulness to his words prepares us for the changes we will experience during our lifetime and at the end time.  (And, just in case we miss the point, the experience of the pandemic couldn't make it clearer that the future is unpredictable.)  When you see the things happening that Jesus talks about, we know that He is near, at the gates.  "But," says Jesus, "of that day or hour, no one knows, neither the angels in heaven, nor the Son, but only the Father."  Then, He assures us: "Heaven and earth will pass away, but my words will not pass away."
So, as followers of the Jesus, how do we prepare?  How good are you at reading signs?  Can we train ourselves to be more observant of the signs?  By personality do you notice signs in nature?  Do you read road signs or only notice the sign on the building where you turned left?  (The sign and the building may be gone the next time you pass by.)  How well do you read non-verbal language?  Do you work to sensitize yourself to recognize everyday signs?  If not, how do you reckon you can heighten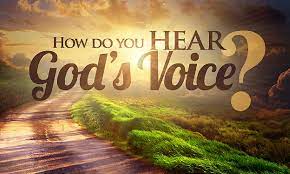 your sensitivity to spirit signs?  Do you use Scripture, the Rule, the example of a favorite saint, a confessor or a friend-guide?  What helps you to listen more keenly to your own heart?  In the quiet of the night – when sleep eludes you – or when out walking or clocking steps on the tread mill, do you hear God's voice?  When you are traveling along a familiar road, riding alone in an elevator, passing through the hall at a leisurely pace, setting the table or sanitizing doorknobs, do you see and hear God?  As communal meetings and prayer times approach what controls your schedule – the TV, the computer, the phone, an alarm, or time-honored habits?  In the quiet of the chapel as we gather for communal prayer, do you head-count or leave time-space for God's voice to invade your awareness?
God does not usually shout to us in fury or in the high winds of a Florida thunderstorm.  Most of the time God speaks softly.  So we are honor-bound to stay tuned at all times to that still, small voice.  This takes a keen "reading of the signs."  It takes courage to "stay in the fray" and not seek to protect ourselves by ignoring the signs.  Many things will happen – are happening – in our lives that are not in our goals or strategic plan.  Things not scheduled by the calendar or our clock or our watches or the "ding" of a ZOOM alert.  We are called by today's Gospel to keep our hearts attuned to "read the significance of the signs of our time."
Jesus asks us, "When the Son of Man comes, will He find faith on earth?"  The value of our response is lived out in our faithfulness to prayer, each other and participation in our corporate commitment.  For example, our Thanksgiving partnership with St. Mark's Parish and our personal contributions to meet the needs of the left-out, locked-out and dropped-out.
We know we are called not so much to DO the Good News – though faith-in-action is important.  We are called to BE the Good News – a model of all that is implied when we call ourselves Christian, Catholic, monastic, Benedictine, a Benedictine Sister (or Oblate) of Florida.
~ Reflection by Sister Roberta Bailey, OSB, Prioress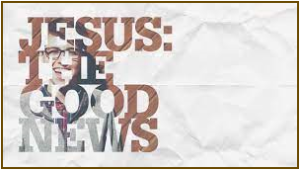 Have a good week.  Jesus tells us in the Scriptures as we near the close of the liturgical year: "Read the signs of the time!" 
Stay safe – be healthy – know peace!