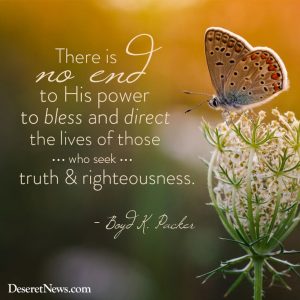 First Reading  Sirach 35:12-14,16-      Second Reading  2 Timothy 4:6-8,16-18
Gospel  Luke 18:9-14
It is important to note at the outset of this particular reading to whom Jesus is speaking in this parable.  Luke says:  "Jesus also told this parable to some who trusted in themselves that they were righteous, and treated others with contempt."
The whole parable is a study in contrasts between the prayer of the Pharisee and the prayer of the tax collector.  Jesus teaches us, his listeners, to pray in humility before God. He surprises his listeners, including us, by highlighting the tax collector as the example of faith – a model for prayer. He reminds us if we are too full of ourselves, there is too little room for God's grace to work in us.
It's interesting to notice that everything the Pharisee says is true. He has set himself apart from others by his faithful adherence to the law. He is, by the standards of his day what Luke and Jesus seem to term, righteous. So before we judge him too quickly, we might reframe his prayer slightly and wonder if we have uttered it ourselves. Maybe we haven't said, "Lord, I thank you that I am not like other people…", but what about, on seeing someone down on her luck, "There but for the grace of God go I"? It isn't that the Pharisee is speaking falsely, but rather that the Pharisee misses the true nature of his blessing. As Luke says early on in this reading, he has trust in himself. His prayer of gratitude may be addressed to the God, but it is really about himself. He credits his righteousness entirely in his own actions.
The tax collector, on the other hand, does not even raise his eyes to heaven.  He knows that he possesses no means by which to claim righteousness. He declares he has done nothing of merit. So, he stands back, hardly daring to approach the Temple, and throws himself on the mercy of the Lord.  He seems not so much humble as desperate.  He is too overwhelmed by his plight to take time to divide people into categories.  He stakes is hope entirely on the mercy of God.
At the end of the day, the Pharisee will leave the Temple and return to his home righteous. This hasn't changed; he was virtuous, honorable, and righteous when he came to the temple.  That hasn't changed … he's still righteous when he leaves the temple. His mistake, as Scott Peck says, is that he thinks that whenever he wants to he can pull "God out of his back pocket."   On the other hand, the tax collector will leave the Temple and go back down to his home justified, that is, accounted righteous.  As Luke expresses it: he is exalted in God's eyes because he humbled himself.
If you're spiritually alive, and give credit where credit is due, you're going to love this take on the parable.  If you're spiritually dead, you won't even want to hear / read it.
If you're spiritually curious, there is still hope!
A Church goer wrote a letter to the editor of his hometown newspaper and
complained that it made no sense to him at all to go to church every Sunday………
He wrote: "I've gone for 30 years now, and in that time I have heard something like 3,000 sermons, but for the life of me, I can't remember a single one of them.  So, I think I'm wasting my time, the preachers and priests are wasting their time by giving sermons at all".
This started a real controversy in the "Letters to the Editor" column.  Much to the delight of the editor, it went on for weeks until someone wrote this clincher:
"I've been married for 30 years now….. In that time my wife has cooked some 32,000 meals…… But, for the life of me—- I cannot recall the entire menu for a single one of those meals.
[Or we might say: I've been in community x number of years… in that time I've been  nourished and supported by my Sisters thousands of times in hundreds of different ways …But, I can only recall a few instances in detail ….]
But I do know this: They all nourished me and gave me the strength I needed to do my work.   If my wife (my community) had not given me those meals, I would be physically dead today.
Likewise, if I had not gone to church – been faithful to my time of private and communal prayer – for nourishment, I would be spiritually dead today!"  AMEN!
~Reflection by Sister Roberta Bailey, OSB, Prioress