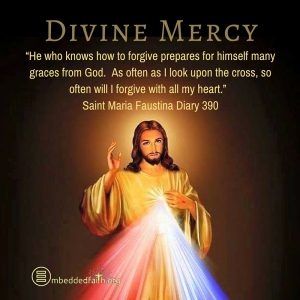 Have you read the reflection for tomorrow in THIS DAY?  Or, if not, do you remember watching someone, maybe your mom or grandmother making bread and kneading the dough – making biscuits or rolls or maybe you've seen someone tossing pizza dough?  Just thinking about it, don't you get that feeling???  You can't just "watch" – you have to get your hands on it, in it.  That reflection in THIS DAY continues with a quote from C.S. Lewis, "If you want joy, power, peace, eternal life, you must get close to, or even into, the thing that has them.  Thomas couldn't just nod his head and blindly accept the news his friends excitedly shared that Jesus had visited them.   He had to put his hands on Jesus …  feel the warmth of His body, trace the scars.  The NASA engineer, a woman of color, I heard recently at PHSC, speaking of aspirations said it this way: You can't aspire to something you've never seen."  Thomas had to feel Jesus to know He was really, REAL.  You know what it is like when we haven't seen a friend for a long time, we have to clasp hands, hug each other to assure ourselves us the moment is REAL.
This weekend we celebrate Divine Mercy Sunday.  How can we learn mercy if we never see mercy in action?  That thought alone should be an impetus to model a spirit of mercy in all our interactions.  Mercy isn't weakness – it takes patience, insight, control of your tongue, a peaceful spirit to be merciful.
The celebration of Divine Mercy Sunday is a relatively new addition to our church calendar.  It was first promulgated by Pope John Paul II in 2000, the day that he canonized Saint Faustina.  Christ appeared to a Polish nun, Sr. Maria Faustina Kowalska, in a series of visions that took place over almost eight years.  In one of the visions Christ asked Sister Faustina to pray for nine days, beginning on Good Friday and ending on the Saturday after Easter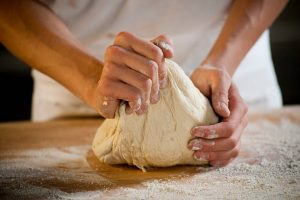 —the eve of the Octave of Easter.  Thus, since the 9 days of a novena are commonly prayed in advance of a feast, the Feast of Divine Mercy—Divine Mercy Sunday—was born.
Sister Faustina is quoted from her diary:
"Oh, if only all souls knew Who is living in our churches?"  This belief is a taste of what Thomas experienced when, in his presence, Jesus appeared the second time to his disciples.  He was invited to "touch and believe".  He recognized Jesus, his doubt was vanquished, and he professed His belief in Christ.
Do we recognize the Christ among us?  When the Eucharistic minister looks you in the eye to greet you: "Body of Christ.  Blood of Christ" is our AMEN simply a rote, expected response?  Or does your AMEN signify a true conviction that "yes, you and I are Christ for each other?"  If we cannot greet Christ in each other, how will we recognize Jesus at the pearly gates?
~Reflection by Sister Roberta Bailey, OSB, Prioress
First Reading  Acts of the Apostles 4:32-35    Second Reading   1 John 5:1-6
Gospel John 20:19-31
Continue Reading