Celebrating Earth Day with the
10 Most Beautiful Places on Earth
  ~Article by 123RF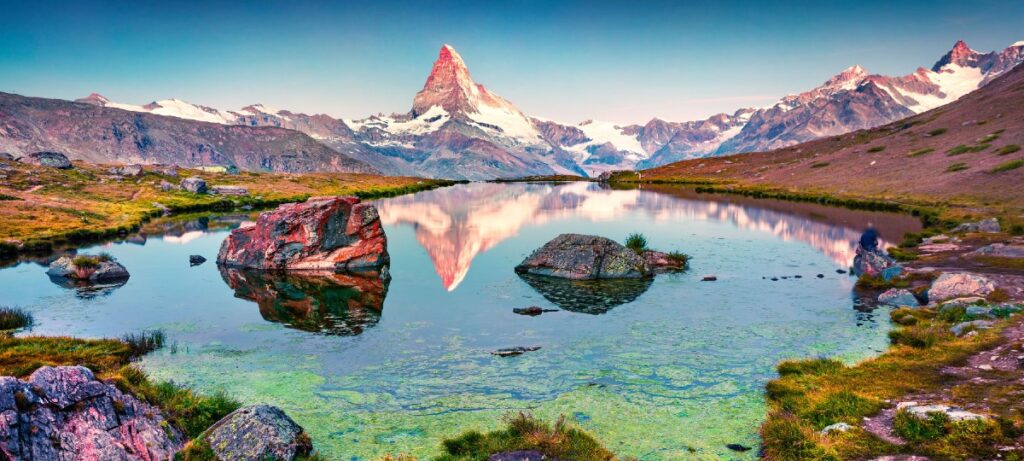 Moonlit mountains, azure oceans, shifting sand dunes, colorful flower fields – we truly live on a beautiful planet.
This Earth Day, let us celebrate the natural wonders that remain and remind ourselves of what we must preserve for our future generations.
1. Dolomites, Italy
Located in northeastern Italy, the Dolomites form part of the Southern Limestone Alps and stretch from the River Adige in the west to the Piave Valley in the east. Geologically, the mountain range is made of light-colored dolomitic limestone. Carved by time and erosion, the resulting landforms consist of jagged ridges, deep gorges and glaciated peaks.
The region around the Dolomites is honestly one of the most beautiful places on Earth – a haven for hikers and adventurers. Nothing beats a Dolomites hiking trip, with trails weaving through forests, across sprawling meadows and sweeping green valleys dotted with quaint alpine villages straight out of a fairytale.
2. Vinicunca, Peru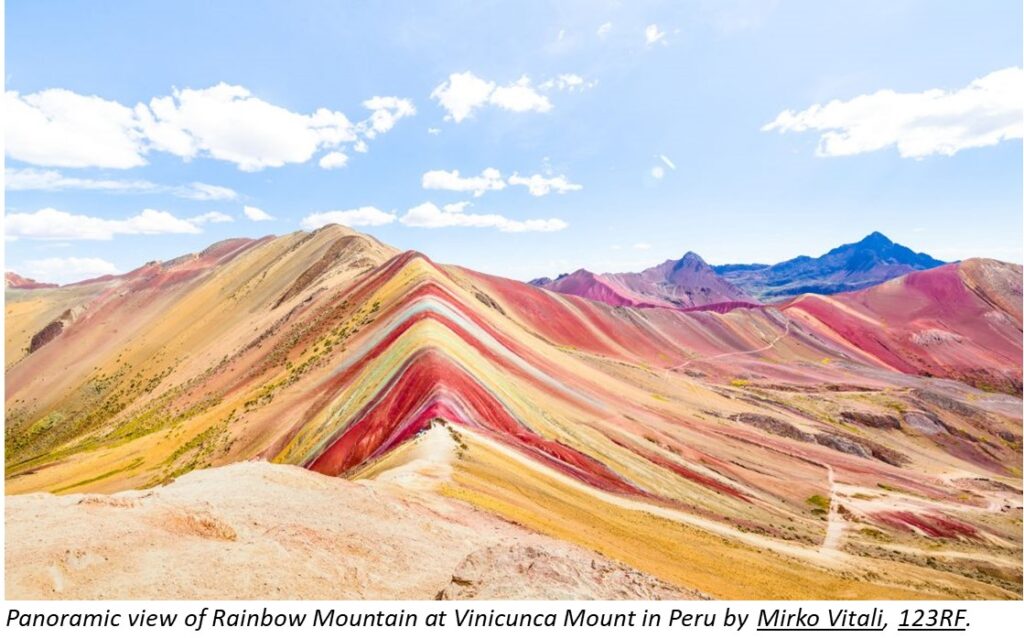 Vinicunca, or more famously known as Rainbow Mountain, has blown up on social media over the past few years and is arguably the second most visited attraction in Peru after Machu Picchu.
Ranging from turquoise and lavender to maroon and gold, its signature striped colors, vibrant under the sun, are largely due to weathering and mineral deposits. Red coloration of sedimentary layers often indicates a trace of iron oxide rust, whereas the bright yellow could be due to iron sulphide within the pore cement.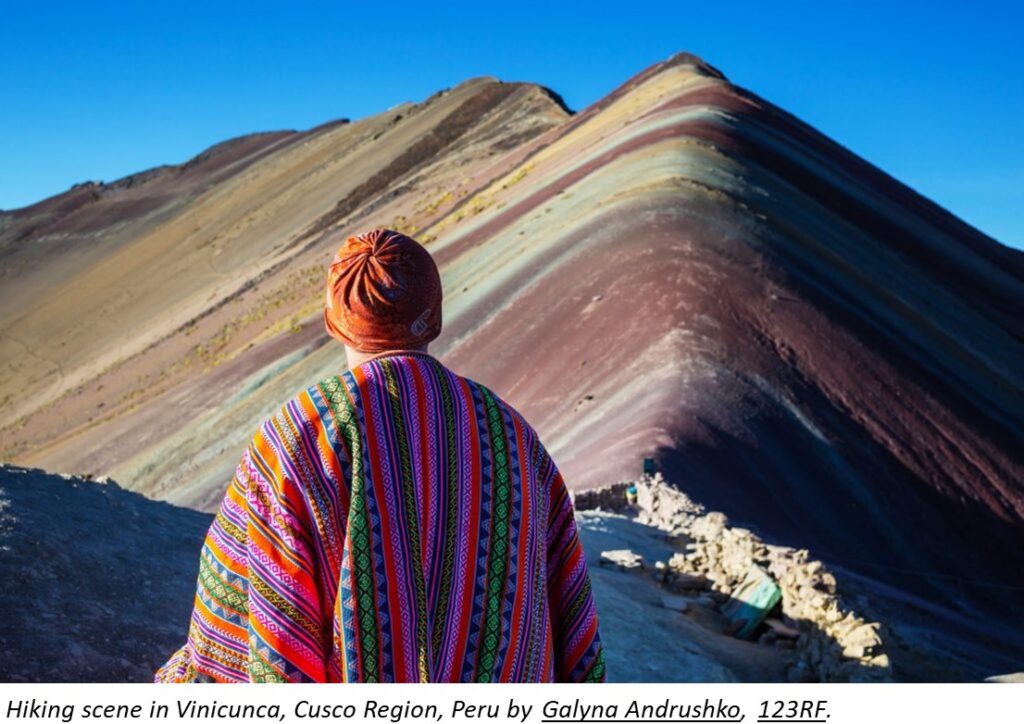 3. Salar de Uyuni, Bolivia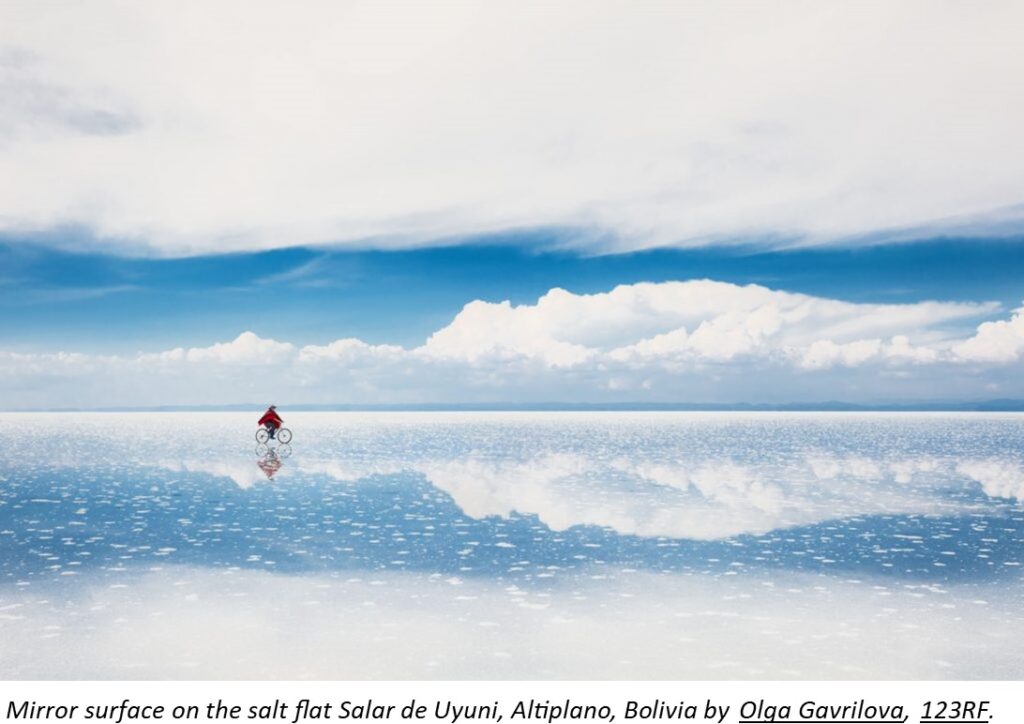 Extending more than 4,050 square miles of the Altiplano in South America, Salar de Uyuni is the world's largest salt flat, or better known as the world's biggest mirror.
Left behind by evaporated prehistoric lakes, the flat is covered with polygonal patterns of salt rising from the ground. However, at certain times of the year, nearby lakes would overflow and transform the flat into a strikingly surreal reflective canvas. This otherworldly terrain serves not only as a tourist attraction, but also as a lucrative extraction site for salt and lithium.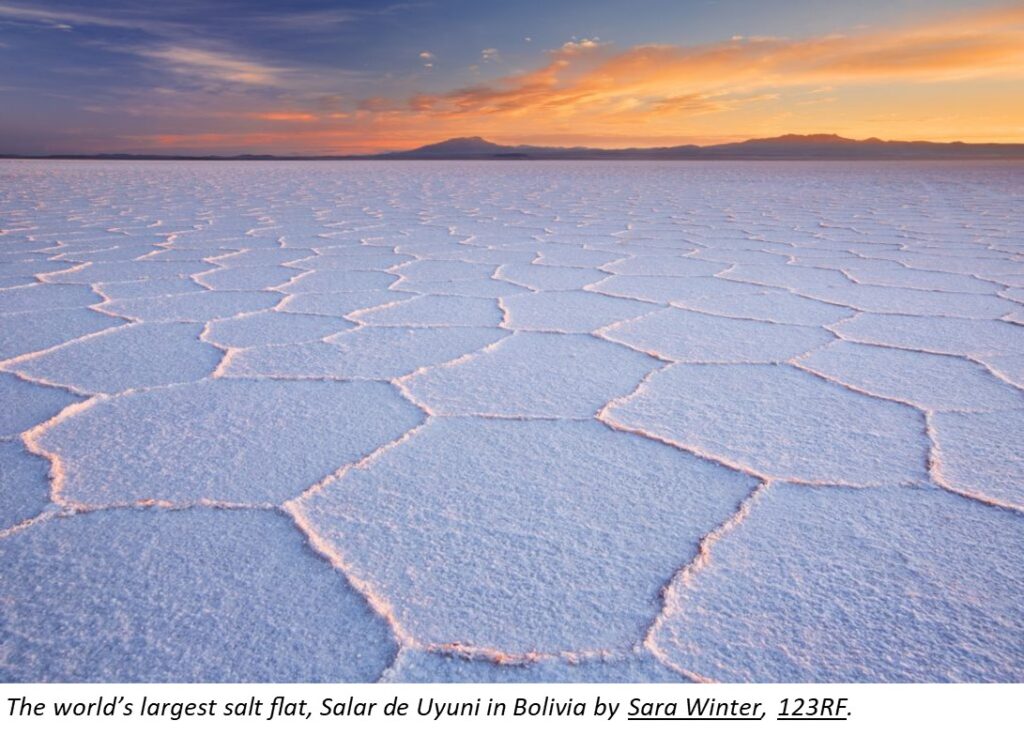 4. Godafoss, Iceland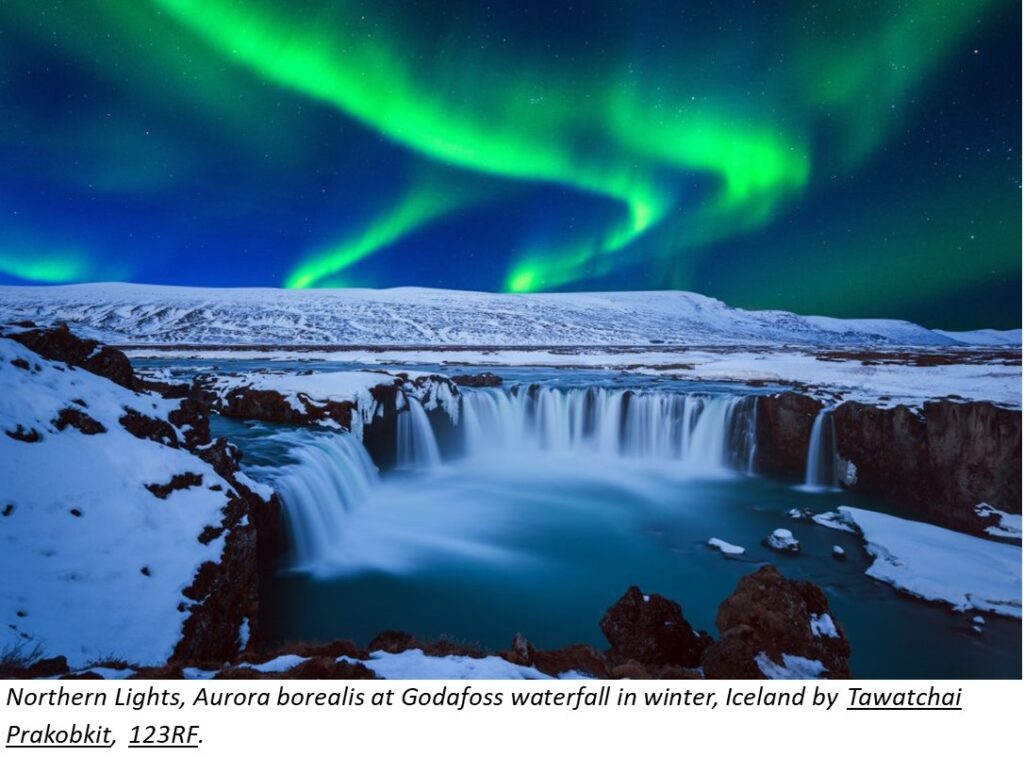 Cradled between Akureyri and Lake Mývatn, Godafoss is one of the most spectacular waterfalls in Iceland, flowing over a 30-meter wide horseshoe-shaped rock that rises in the center. Hence, the waterfall is separated into two – one section is about 9 meters high, and the other has a height of 17 meters.
With its elegant streams of ice-blue glacial water and picturesque basalt pillars, Godafoss is nicknamed the "Waterfall of The Gods." Some believe the name comes from the fact that the waterfall has god-like, unparalleled beauty, while others tell the old tale of a Viking leader throwing his pagan statues of Nordic gods into the waterfall, resulting in its name.
5. Isle of Skye, Scotland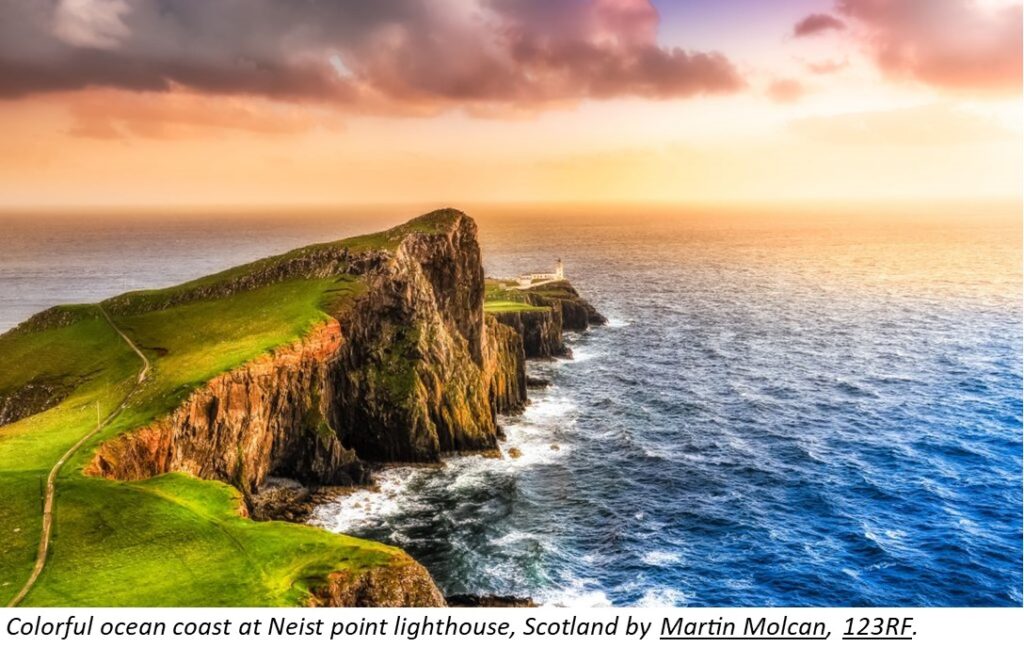 Connected to Scotland's northwest coast by bridge, Skye is the largest island in the Inner Hebrides with a deeply indented coastline. Known for its undulating hills, rugged cliffs, medieval castles and ethereal pools, the Isle of Skye is one of the top locations to visit in Scotland.
Most people have heard of the Fairy Pools on the Isle of Skye as they are famous for their bewitching beauty. Like a magical oasis, the pools are vivid aqua blue and clear as crystal. They are also famous for wild swimming, imploring visitors to brave the frigid waters.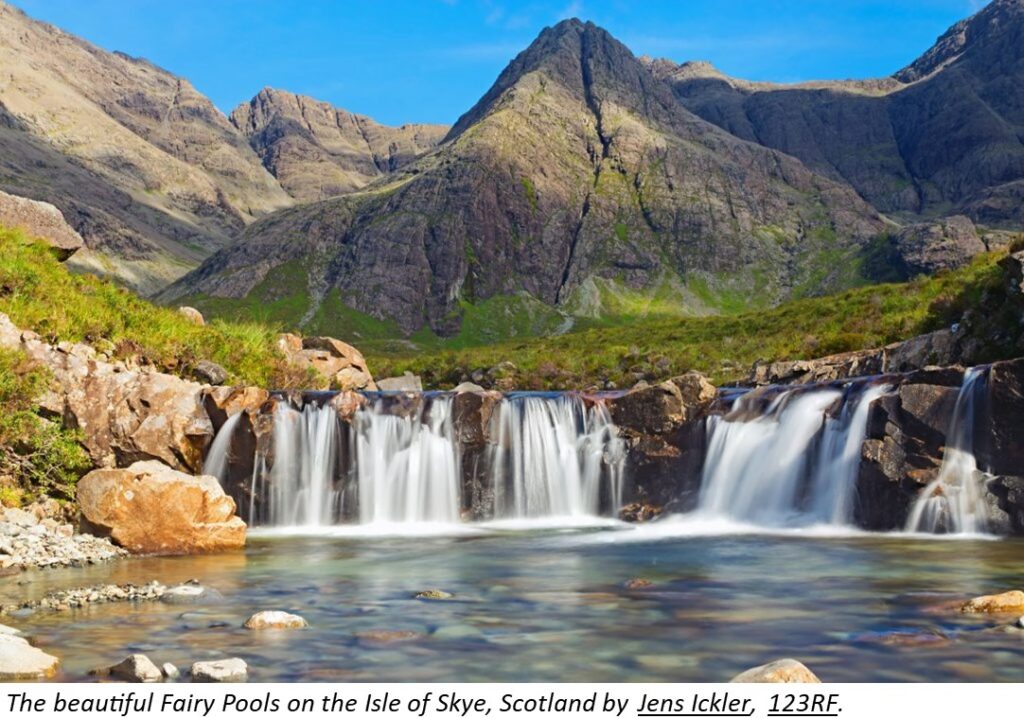 6. Mount Fuji, Japan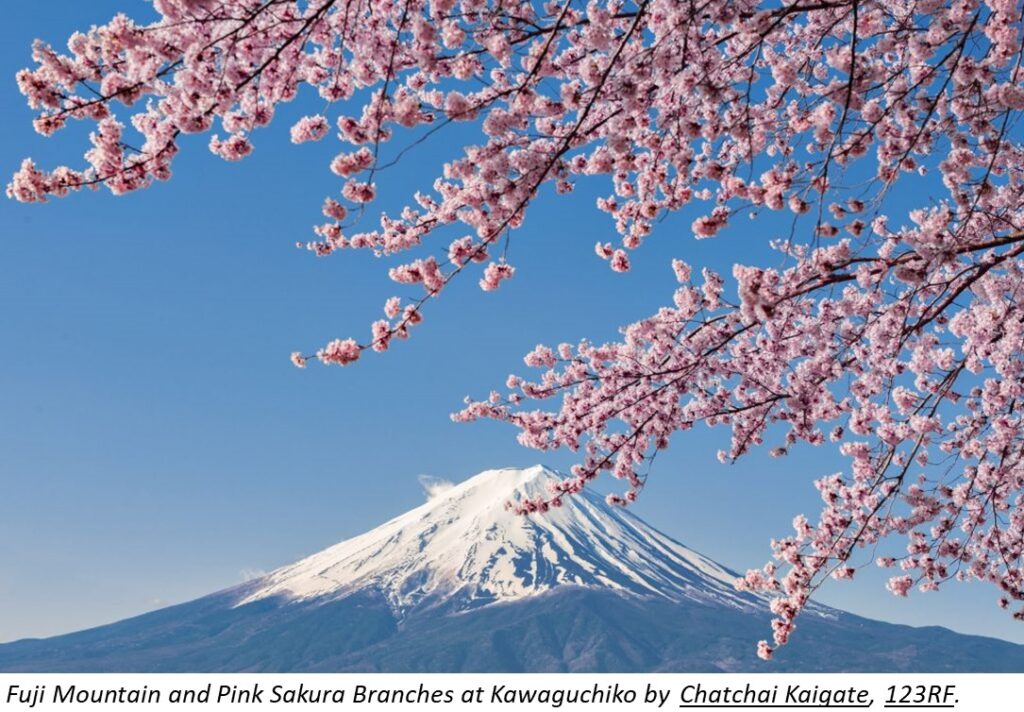 Located about 60 miles west of the Tokyo-Yokohama metropolitan area , Mount Fuji, also commonly known as Fuji-san or Fujiyama, is the tallest mountain in Japan. The 12,388-foot sacred mountain is actually a volcano that has been dormant since its last eruption in 1707, but is still classified as active by geologists.
Revered for its majestic beauty and remarkable symmetry, Fuji has always been more than just an icon of Japan. It is venerated as a holy ground for pilgrimage, a dwelling place for deities and ancestors, a portal to an ascetic otherworld.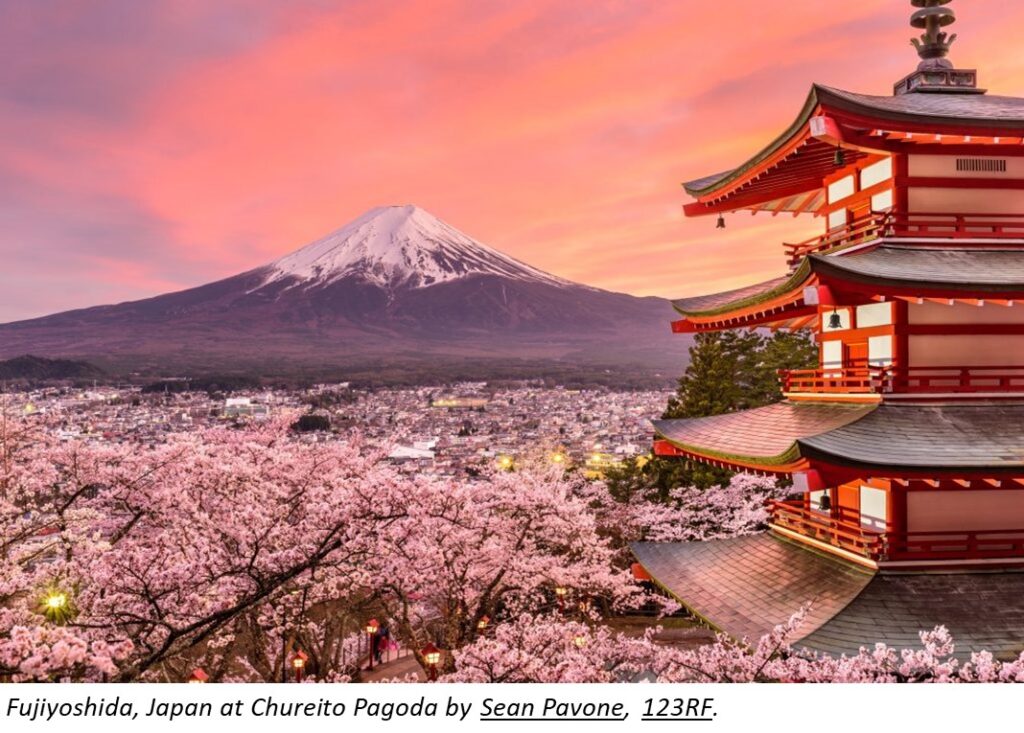 7. Lake Tekapo, New Zealand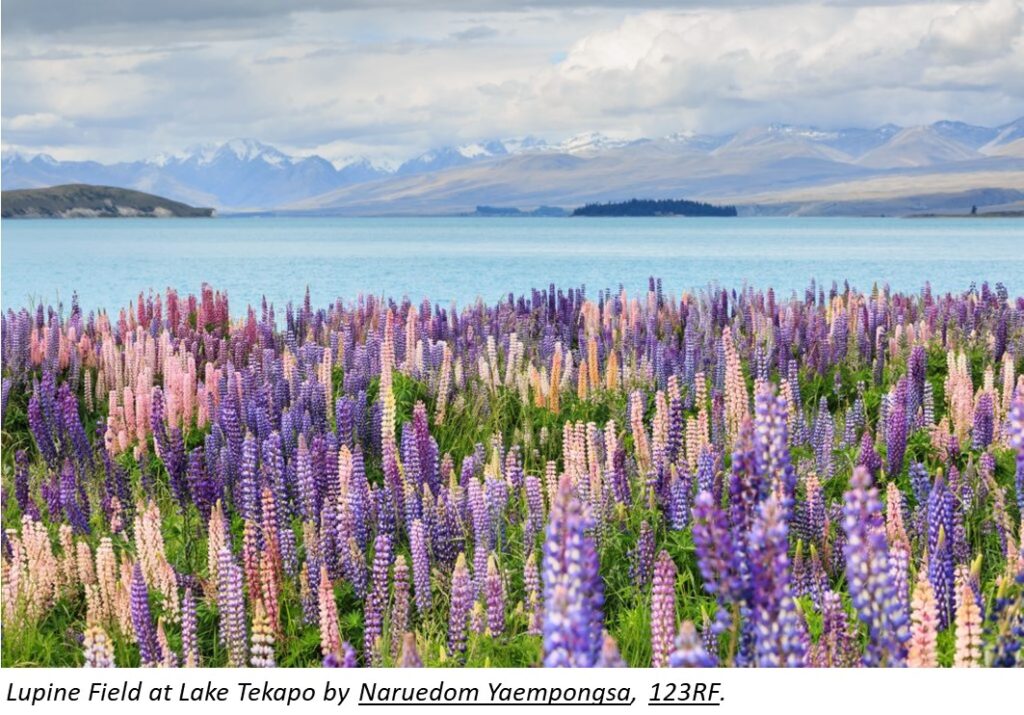 Along the shores of Lake Tekapo, thousands of lupine grow in different shades of pink, purple and blue. Though they are not native to New Zealand, these lupins really do seem to bloom beautifully on the nation's South Island. The sea of lupine juxtaposes against the turquoise waters and the misty mountain backdrop, creating one of the country's signature landscapes.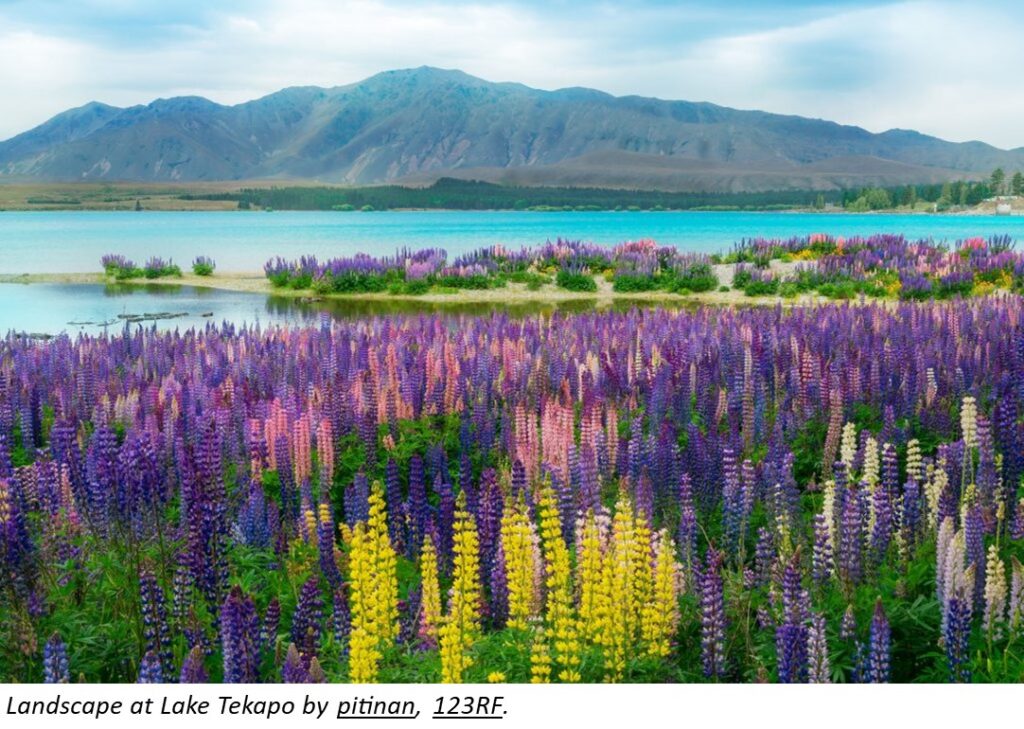 8. Halong Bay, Vietnam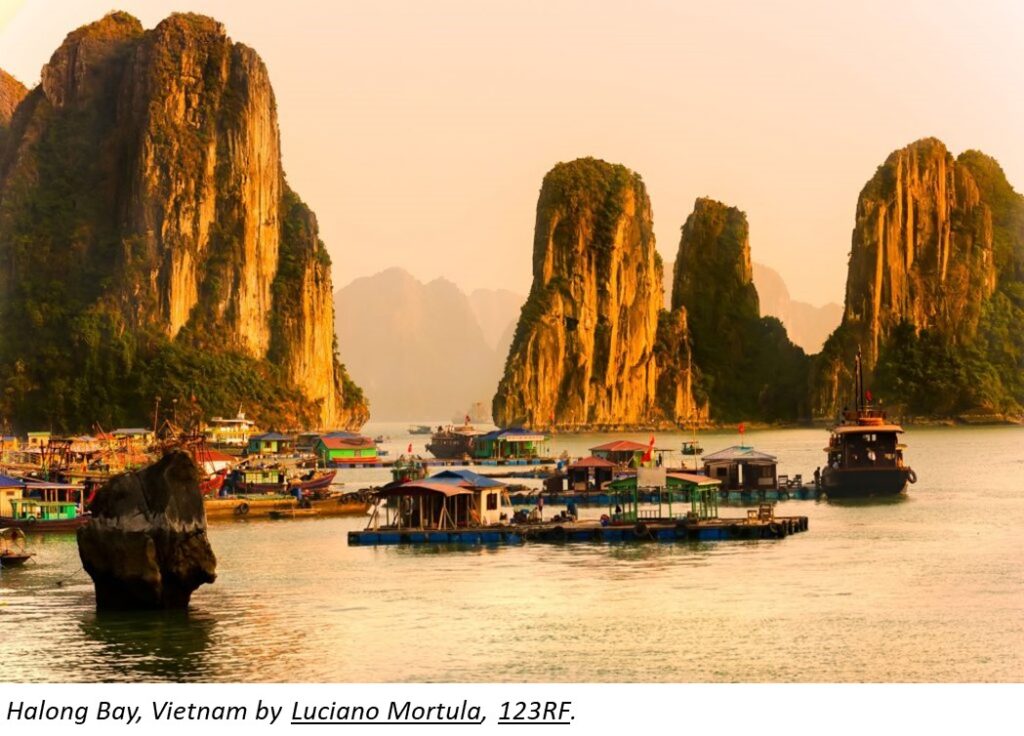 No trip to northern Vietnam is complete without a cruise on Halong Bay. With over 1,600 limestone islands and islets scattered across the Bay, each one of them worn down by 500 million years of tropical downpours and topped with lush green jungle growth, this natural wonder is like something straight out of a movie. As a matter of fact, Halong Bay has made appearances in countless Hollywood blockbuster movies.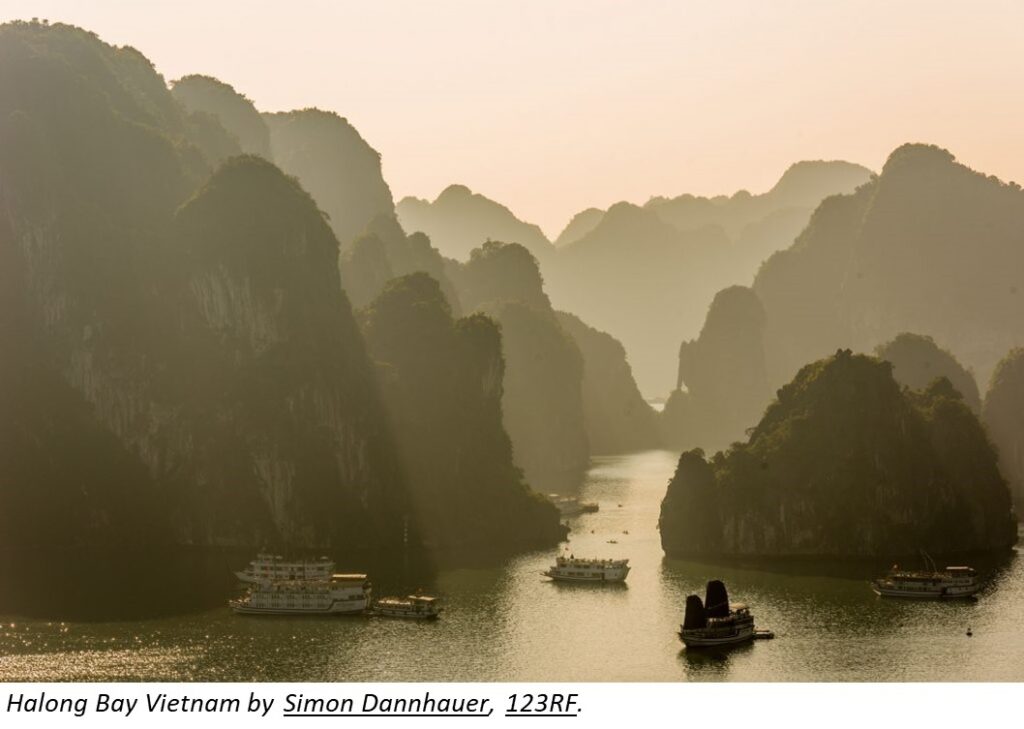 9. Antelope Canyon, Arizona
Known as the heart of Arizona and the soul of the Navajo Nation, Antelope Canyon is made up of two magnificent slot canyons on Navajo land in the American Southwest. While massive gorges like the Grand Canyon are generally long and wide expanses of alluvial erosion, slot canyons are very slim passages that twist through the rock. Antelope Canyon's winding walls were carved by centuries of water erosion, sculpted by fast-flowing flash floods carrying abrasive debris.
Upper Antelope, also known as "The Crack" is the more popular of the two slot canyons and is the most photographed slot canyon in the world. The vibrant shade of the swirling sandstone changes at different times of the day, depending on the amount of sunlight that seeps through the crack.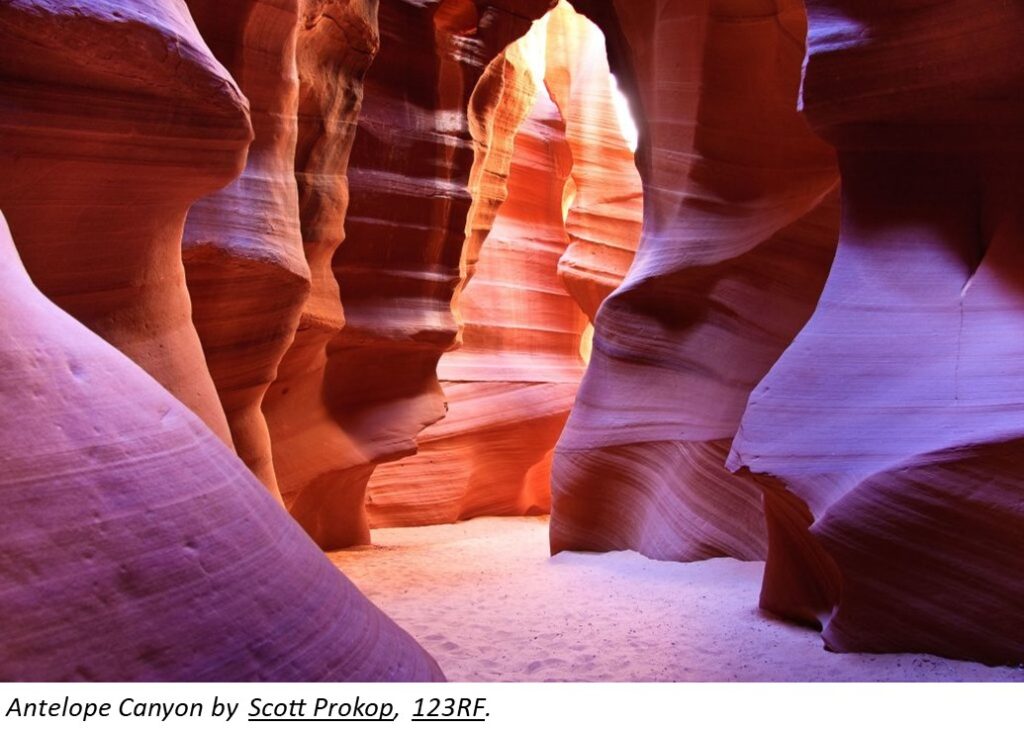 10. Napali Coast, Hawaii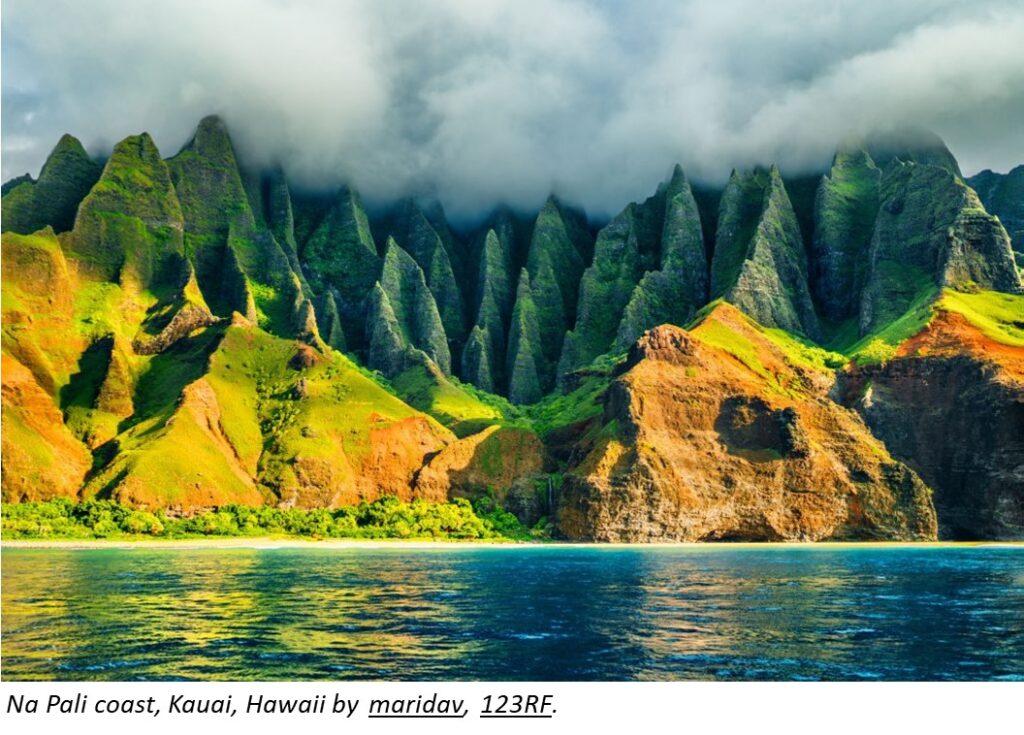 Spanning 17 miles along Kauai's North Shore, the Napali Coast is famous for its emerald green cliffs with razor-sharp ridges that tower above the Pacific Ocean. The lush sea cliffs are punctuated by narrow valleys, stunning beaches and cascading waterfalls – it truly is a sight to behold.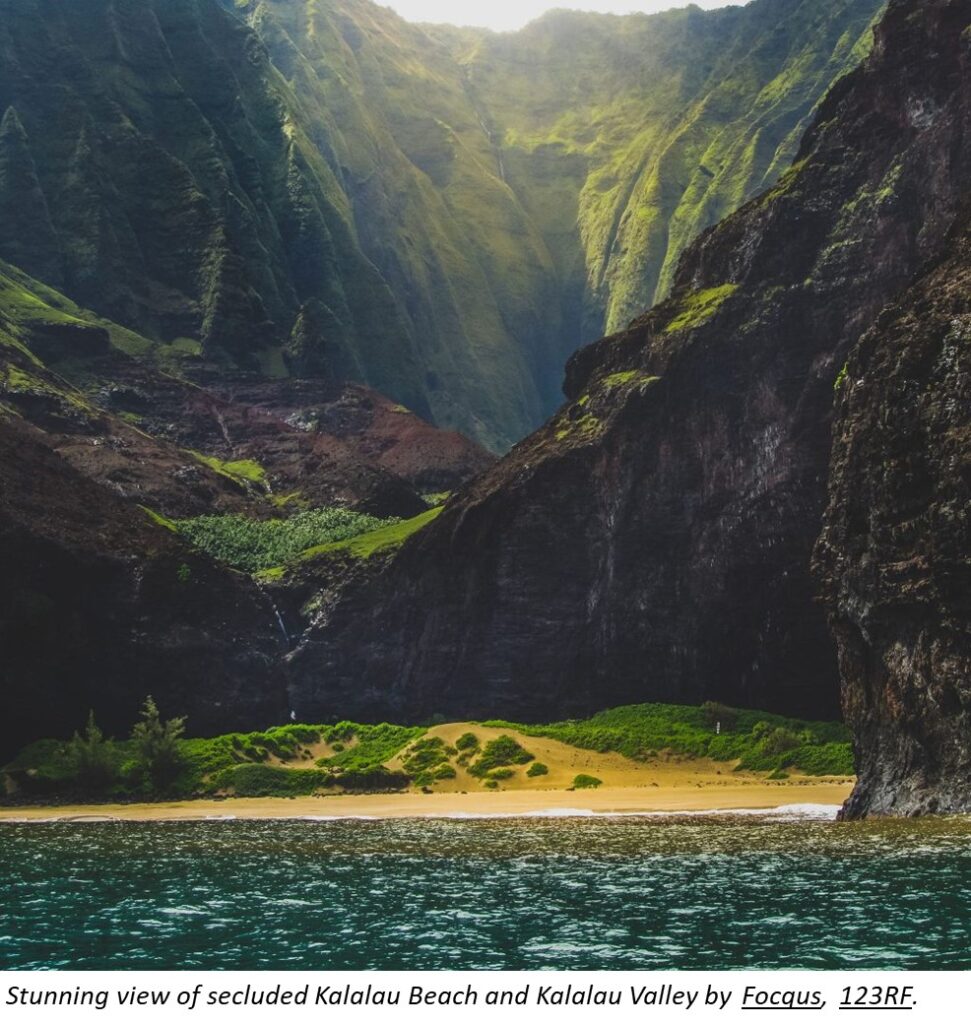 In conclusion…
For many years, humans have been recklessly exploiting Earth's bountiful resources and wreaking damage to Mother Nature. But the natural world is resilient. Great riches still remain. Beautiful places such as these must remain. And with our collective efforts, our planet shall recover.
For more breathtaking landscapes and beautiful places, check out our specially curated Earth Day collection.
Continue Reading