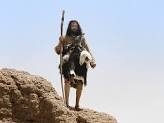 This Gospel introduces us to the man John; John the Baptist, the voice of prophecy in a world where such a voice had been silent for 400 years.  Now John is: "The voice (that Isaiah described), the voice crying in the wilderness, 'Prepare the way for the Lord, make straight His paths'."
The highlight of John's ministry was the fantastic success he enjoyed way out in the wilderness.  This guy doesn't care what people think.  And, his style worked!
We still hear about it, don't we?  When the people of Jerusalem and Judea left their cities to hear John preach, they probably had to walk twenty or thirty miles.  They did so in such increasing numbers that Scripture tells us (with only slight exaggeration) that "all the country of Judea, and all the people of Jerusalem" came out to hear this young preacher proclaim: "The Kingdom of heaven is near!  Repent and be baptized."  That is all he did – he announced!  He never told them how it worked, or why.
And, he certainly was no fashion plate, with his camel hair clothing, leather sandals and the girdle around his waist.  His diet was very simple: locusts (grasshoppers) and wild honey.  This note is important, or it wouldn't be here.  It is symbolic.  You can't wear anything more simple in the way of clothing, or eat a more basic diet.  In other words, it is representative of his ministry — one of very simple beginnings – the beginning of the gospel of Jesus Christ.
What is all this saying to us?  What new road is God building in our lives?  When our life's valley is filled in and the road made straight, will we be ready to "see the Son of Man coming in a cloud."  As we approach the off-ramp of life – will we be so attuned to the divine whisper that we hear clearly the voice of the One crying out – Look!  The "salvation of our God" is at hand!
So what kind of forklift will it take to raise our weariness to a conscientious attention to those with whom we live?  What kind of backhoe does it take to crack the ridged set in our ways?  How many hosing-downs does it take to quiet a hot temper or a sharp tongue?  How tall a crane do we need for us to see the bigger picture?  What kind of work goggles do we need to protect our eyes from worldliness?  What kind of binoculars will it take to pinpoint and zero in on the evils we want to eradicate?  Are we keeping the traffic strips on the edges of our souls bright enough to protect us from running off the road to goodness?  How tough are the rumble strips that we put down to remind us of "danger ahead"?  Is our prayer life regular enough, strong enough and sincere enough to be the barricades we need to protect us from on-coming temptations?
And, then we have the task of repairing old roads.  In our lives, no matter how we might like to think that we've got it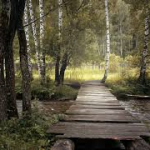 all together, sooner or later we all need to have a little "heavenly highway repair."  Our God promises to fix what's broken in our lives.  When a hurtful word breaks away a slab of our self-confidence, or when an extended period of neglecting our prayer life creates a pothole of emptiness and isolation, God is there to put out the orange cones.  When we are battered by life's challenges and we feel that our bridge supports are beginning to fail, God promises to strengthen those areas of weakness that plague us so.
We are called to be prophets in today's world.  Each of us has a mission to communicate Christ's message of hope, love, freedom and peace.  We can help people fill in their valleys and make their rough paths smoother.
As we go along, day by day … driving through the work site we call "life," imagine you see John the Baptist shouting with the powerful words of the prophet Isaiah, almost like a highway foreman, "Prepare the way of the Lord!  Make that path straight!  Fill in that valley!  Get that mountain outta here!  Hey, what happened over there?  It's all crooked!  Make it straight!  Smooth out that rough place!  Get busy – do your part.  We gotta show everyone the
salvation of God is coming."
~Reflection by Sister Roberta Bailey, OSB, Prioress
Second Sunday in Advent 2019
First Reading Isaiah 11:1-10                      Second Reading   Romans 13:4-9
Gospel  Matthew 3:1-17