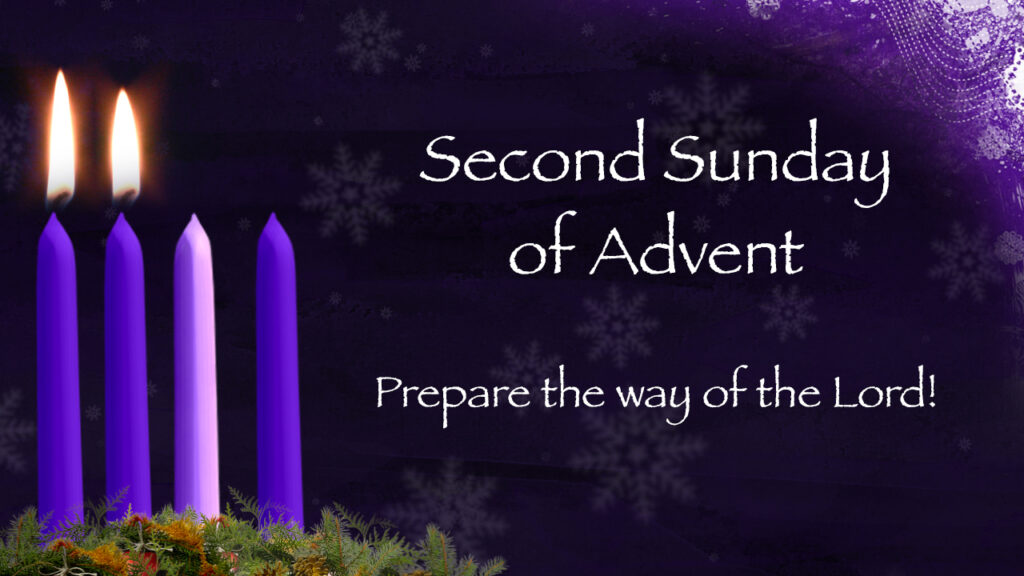 The Best is Yet to Come
To quote Notre Dame theology professor, Ralph Martin: "The page of a modern book that first catches our interest is the title page … Ancient books had no dust covers or words printed on the spine to arrest attention.  So the first page—or even, as here in (Mark's) first sentence, (it) had to convey the writer's main message.  This is exactly what Mark's opening verse is trying to do: to alert the reader to what is to follow.  It is both his "table of contents" and title page brought together in a bold statement; "The beginning of the gospel of Jesus Christ the Son of God." 
I suspect we've all had occasion to say, or hear, "You think this is great?  This is only the beginning.  The best is yet to come."  Part of the surprise for us could be heard in this morning's (Saturday) proclamation by the prophet Isaiah: "The harvest will come: rich and abundant; the towers will fall, the light of the moon will be like the sun and the light of the sun will be seven times greater like the light of seven days; the Lord will bind up the wounds of his people."
While the opening line in Mark's gospel points to Jesus, the first person he introduces is not Jesus, but the fiery preacher who came out of the desert resembling the Old Testament prophet Elijah.  Andrew Greeley observes that an important influence on Jesus was John the Baptist, whose ascetic lifestyle he continued to imitate.  John was no fashion plate, with camel hair clothing, leather sandals, and leather girdle around his waist.  His vegetarian diet was very simple: locusts (grasshoppers) and wild honey.  This information must have been important to the evangelist, or it would not have been noted.  So what might it symbolize?  Well, you cannot wear anything more fundamental in the way of clothing, or eat a more basic diet.  Could it be representative of John's ministry of simple beginnings.  Like Mark says: The beginning of the gospel of Jesus Christ."
And what a simple message John preached: "Don't look to me for answers beyond what I have already told you.  Anything else will come from another, who is coming right after me.  He is so much greater than I that I am not even worthy to loosen his sandals straps.  (Remember, this was his younger cousin that he was talking about!)
John began his ministry in the wilderness, the worst possible place.  BUT IT WORKED!  Mark says: "all the country of Judea, and all the people of Jerusalem" came out to hear John.  What attracted them to trek 20-30 miles through the wilderness to listen to a man preach?!  That is all he did!  He never said how it would work, or why; he just announced it.  John's preaching and charisma could bring people to God, but he could not take them beyond that.
How fitting, it strikes me, that we have John's message of forgiveness and repentance as a prelude to our Penance Service this coming Wednesday evening.  God offers us, once again, an opportunity to sincerely repent.  To discern what it is that keeps "me" from being an effective channel of God's compassion?  What are the "barnacles and burrs … the personality sandspurs" that keep others from seeing the God-image our Maker intended?  The reconciliation service will give us a chance, once again, to be our own critic and say, "You know what, God?  I've finally realized it's not those others, it is just me.  This is just the way I've become — and I need help."  In the quiet of your own heart, where God alone hears and listens, you can say, "I repent, send me your Spirit."  The responsorial psalm (Psalm 85 adapted) promises us: "The Lord will give his benefits; kindness and truth shall meet; near indeed is God's salvation."
In the meanwhile, be mindful of Habakkuk's prophecy (2:3).  "God may delay; He may tarry" … but God has a plan – God will not forget, but it will be done on God's time.  Indeed, that is what the readings help us proclaim today, that the Holy Spirit has called each one of us to this place, at this time, for a divinely ordained purpose:  to embody the Benedictine charism and live out a specific mission – personally and communally.
~ Reflection by Sister Roberta Bailey, OSB, Prioress
Readings:  Isaiah 40: 1-5, 9-11     2 Peter 3:8-14     Mark 1:1-8
Continue Reading