Team of Our Lady Retreatants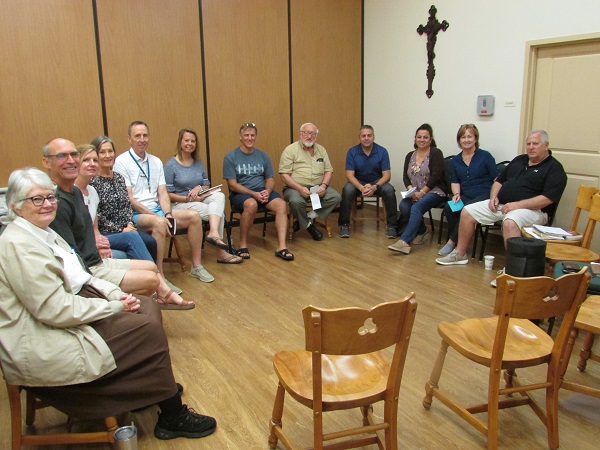 What a team it was that filled our guest parking spaces, filled our retreat wing with sounds of silence and intense communication, and created a prayerful atmosphere of friendship.
The husband-wife Teams of Our Lady who came in March had a previous retreat here in 2019 before the pandemic shutdown. They were eager to return to the monastery's peaceful setting.
Their retreat format followed Ignatian spiritual practices where Christ-centered relationships are reviewed for growth since the last quarterly retreat.  This is done individually, a marital couple and finally as a team.
Also present was Father Jean Robitaille M. Afr., Director of the Team Center in St. Peterburg.  His presence made Mass and the sacrament of Reconciliation possible during the retreat.  Sister Phyllis Shaughnessy, OSC also attended.  She is a long-time member of the group and considers the team as her close family.
We are pleased to once again be opening our door to welcome individual (fully vaccinated) retreatants and small groups for day visits or overnight stays.
~by Sister Miriam Cosgrove
Continue Reading