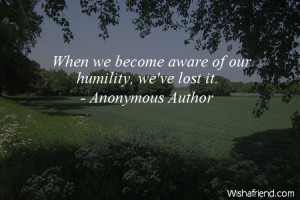 First Reading  Isaiah 53:10-11   Second Reading Hebrews 4:14-16
Gospel    Mark 10:35-45 (shorter form Mark 10:42-45)
Often, it is said, when looking for a job it is not what you know but whom you know that counts most.  In China, people often speak of guanxi, " (guan-shee) connections" with people in the right places.
Today we see two brothers, who belong to the innermost circle of Jesus' disciples, trying to exert their guanxi.   But listen to Jesus: the last be shall first and the first shall be last."  He reminds us that the way to heaven is not in sitting on thrones, living in fine houses, driving luxury cars, having the latest tech gadgets or having holidays in exotic places.  Greatness consists not in what we have, or what we can get from others but in what we can give of ourselves to others.
Jesus asks us: Can you drink the cup I am going to drink?  These two brothers, in their eager ignorance, answer without hesitation:: "No problem!"
For us as Benedictines – in Benedict's view, we are all called to cultivate a humble awareness of our place in creation.  Being humble brings the realization that we are capable of making gods of the very things that should be serving and enriching our lives.  It requires a humble trust in God's providence.  For St. Benedict, everything a monastic does must be done for the glory of God – that is why we were created.  Remember your Baltimore catechism:  we were made to know, love and serve God.  A fifth century monk says it well: A proud monk needs no demon. He has turned into one, an enemy to himself.
In our own lifetime, Mother Teresa gives us a few ways to practice humility that sound much like Benedict's steps of humility:
To speak as little as possible of one's self.
To mind one's own business.
Not to want to manage other people's affairs.
To avoid curiosity.
To accept contradictions and correction cheerfully.
To pass over the mistakes of others.
To accept insults and injuries.
To accept being slighted, forgotten and disliked.
To be kind and gentle even under provocation.
Never to stand on one's dignity.
To choose always the hardest.
This Prayer for Humility by an Anonymous Abbess is worth pondering line by line…:
Lord, you know better than myself that I am growing older and will soon be old. Keep me from becoming too talkative, and especially from the unfortunate habit of thinking that I must say something on every subject and at every opportunity.
Release me from the idea that I must straighten out other peoples' affairs. With my immense treasure of experience and wisdom, it seems a pity not to let everybody partake of it. But thou know, Lord, that in the end I will need a few friends.
Keep me from the recital of endless details; give me wings to get to the point.
Grant me the patience to listen to the complaints of others; help me to endure them with charity. But seal my lips on my own aches and pains — they increase with the increasing years and my inclination to recount them is also increasing.
I will not ask you for improved memory, only for a little more humility and less self-assurance when my own memory doesn't agree with that of others. Teach me the glorious lesson that occasionally I may be wrong.
Keep me reasonably gentle. I do not have the ambition to become a saint — it is so hard to live with some of them — but a harsh old person is one of the devil's masterpieces.
Make me sympathetic without being sentimental, helpful but not bossy. Let me discover merits where I had not expected them, and talents in people whom I had not thought to possess any. And, Lord, give me the grace to tell them so.    AMEN
Just remember, as an ancient monk said: "When we become aware of our humility, we've lost it."
                                                                                                                                        Sister Roberta Bailey, OSB
Continue Reading