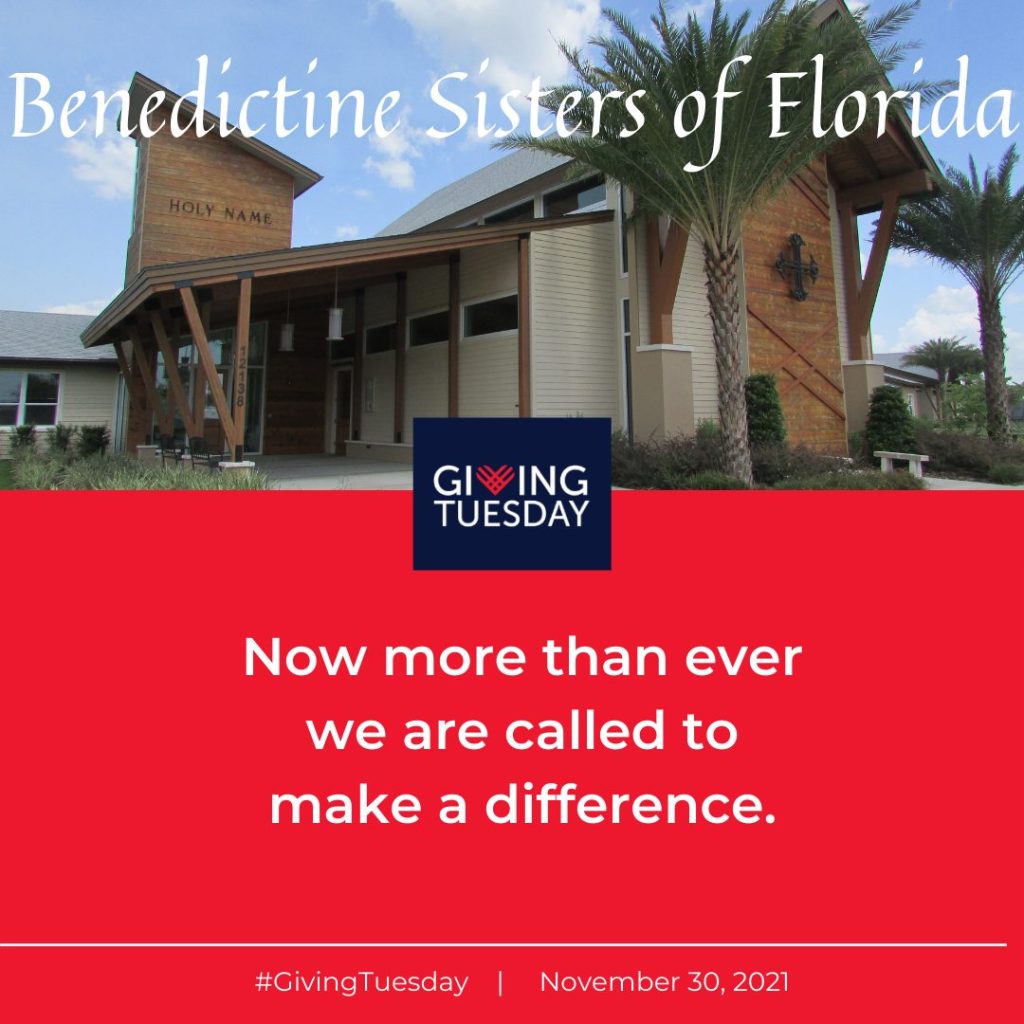 Form You Own Giving Circle
Giving Circles are a great way for people of like values to make a greater impact with their charitable dollars.  GivingTuesday is a perfect opportunity to do that and easy!
The group can be two, ten or whatever number you decide.  Start small and watch the number of members and donations grow to benefit the Sisters and their ministries.  As a part of your collective, the individual member's donation(s) are magnified.
How do I form a Giving Circle:
Invite friends and family
Share why you support the Benedictine Sisters of Florida
Name the group
Each member can donate at their comfort level (i.e. $5.00, $10, $100 or more)
Only the group's total amount will be publicly announced
Be sure members indicate when they donate, they are part of your group
Celebrate together after Giving Tuesday!
Options to Give:
1.  By Mail:
Send a check to the Benedictine Sisters of Florida postmarked by Nov. 30th
PO Box 2450, St. Leo, FL 33574-2450
Be sure to include your group's name on the memo line
Online:
Go to our website: benedictinesistersoffl.org
Click on the "Donate Now" button at the top of the page
Fill-in the form and designate your donation for "Giving Tuesday"
You can fill-in the "dedicated to" box with the name of your group
Keep it interesting: Going forward you can plan to create a logo for your group; members might want to invite other like-minded people to the group; give youngsters their first experience with giving back with their own donation.  YOU envision what your circle can be and know that God is smiling upon what gets accomplished in Christ's name.
For questions or help forming your own Giving Circle, call or email Faith Pridmore at: hnmdevelopment@saintleo.edu or call (352) 588-8320.  She can give you whatever you might need.

Continue Reading