November 30
Giving Tuesday begins tonight at mid-night,
November 30, 2021
Continue Reading

Just 3 days until Giving Tuesday
 November 30, 2021
Did You Know? Giving Tuesday (next Tuesday for 24 hours)
is the biggest charitable giving day of the year.
It is a day that is intended to support all kinds of nonprofit organizations
that serve people less fortunate than we.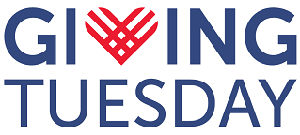 Continue Reading
Giving Tuesday is November 30, 2021
Continue Reading