In the short story, The Man Who Wanted a Key, the author describes the frustration of listening to a person who embellishes stories with irrelevant details.  He points out that there is much wisdom to be able to get to the heart of the matter.  St. Benedict reminds the monastic of this when in Chapter 7, Steps of Humility, he paraphrases Ecclesiastes (10:12) "The wise person is known by the fewness of her words." 
The scribe who came to Jesus with the question, "Which commandment is the first of all?" was such a person–one who wanted to get to the main point.  Despite the opinion of many, there is no indication in Scripture that the scribe who raised the question was out to trap Jesus.  Mark is considered by some biblical scholars as being the best storyteller.  If it was a trap, he would have included that the scribe was aiming to get Jesus to condemn himself by saying something considered to be against the Law.  The man just wanted Jesus to get to the point: which is the first of the commandments?  Jesus gives him a much fuller answer than he bargained for.
Maybe you're like that scribe.  Do you ever mumble under your breath: "What a better place this world would be if only everyone followed the teaching of Jesus the way I do."  Our own shortcomings loom large before us, it's true.  And, sadly, we can be overly aware of the failures of others.  If only they'd listen, we could fix them.  Jesus said: "Love your neighbor."  And we each think we know exactly what he meant and how to do it.
In this Gospel reading, Jesus teaches us a special trick: how to make two become one.  There are two rules he says.  If you obey and live out of this teaching you will fulfil the law.  The first step is to love God.  The second is to love your neighbor the same way that you love yourself.  It's not two laws, it's one law with two facets.  This rule is so important we call it the Golden Rule.  Love and treat others in the same way that you would like them to love and treat you.  Bottom line: this means we love the other in the way she or he would appreciate.  We learn to read each other's cues.  That takes time and is one of the blessings of the vow of stability; the promise of stick-to-itiveness.
Isn't this what our Father-God did?  The WORD became FLESH in Jesus our Christ.  And that LOVE cost God the Father and the Son the life of the Son.  Love is a decision we make that we want to respond to others like Jesus would.  We ask the same question as the scribe, "Which, of all I see before me to do, is first in God's eyes?  What should be first on my list of priorities, what is my most important date with God for today?"  Jesus' reply is so simple it is no wonder we don't dare ask him any further questions.  We need only to let his reply echo in our hearts, asking for the grace to understand what it means to put love as our highest priority.  St. Benedict puts it this way (in chapter 72): "Foster fervent love: be the first to show respect to the other … pursue what you judge better for someone else …  show reverent love to God; prefer nothing whatever to Christ."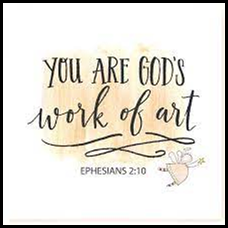 St. Paul tells us: "We are God's work of art."  When the other rankles your nerves and tries your patience, remind yourself: "This person before me is God's work of art."  That can be especially hard to do UNLESS I first acknowledge "I am God's work of art."
John Wesley provided a thought-provoking description of how one might obey the great commandment: "Do all the good you can, by all the means you can, in all the ways you can, in all the places you can, at all the times you can, to all the people you can, as long as ever you can."
~ Reflection by Sister Roberta Bailey, OSB, Prioress
Hope you had a Happy All Hollows Eve
and enjoy a pleasant All Saints' Day – a prayfull All Souls' Day
First Reading:   Deuteronomy 6:2-6             Second Reading:  Hebrews 7:23-28
Gospel:   Mark 12:28-34
Continue Reading