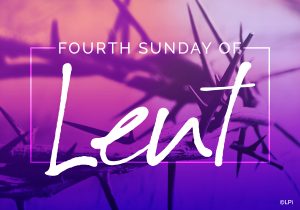 There are so many fake news stories nowadays that it can be very difficult to know truth from fiction.  I don't blame those Pharisees for being overly cautious.  We need to be very careful.  Like my mother always said, "If a story is too good to be true, it probably is."
Everyone is drawn to sensationalism but spreading such a story could really upset things, to the point of creating chaos.  Unfortunately, much of what is reported is commentary disguised as factual news coverage.  And there is an abundance of fake news stories that mislead well-intentioned people.  With all this inundating us, it is easy to become overly skeptical of anything we hear, or cause many to simply turn a deaf ear to all news, fake or real.  Of course, once you cut away all the junk you can find truth out there.
In living out our faith, we are dependent on knowing the truth.  Yet too often we act like the facts of our faith story are up for debate.  We begin to see the account of Jesus in the Gospels as just another series of tales written for grocery store check-out lane gossip rags.
The story of the healing (in this Gospel) of the blind man tells of an encounter with Jesus that leads to freedom and healing.  Jesus was and is real and the fact that he can heal us should be undisputed.  But too often we live our lives in desperation and despair, seemingly unaware that we can take our burdens to Jesus.  We act like the Bible story is just a nice tale to be told at church and not one that exists to change our lives.  It requires good insight and keen powers of discernment to sort fact from fiction.
The secret to having clear inner vision is found in prayer; spending time with God trying to see things as He sees them.  If you take this route, you may have some wonderful surprises.  You'll begin to see beauty in others, a beauty that others, and we ourselves, often miss because we have eyes to look but not to really see.  In spending quiet time with God you begin to see God's gifts in life.  An old proverb comes to mind: "None are so blind as those who refuse to see."  We might add: None are so blind as those who are too busy to see."
After all, scripture isn't simply factual news.  It is the GOOD news.
[Inspiration for this reflection was borrowed mainly from a Reflection by Tracy Earl Welliver]
~Reflection by Sister Roberta Bailey, OSB
Two "big feasts" coming up this week: St. Joseph Day is transferred from Sunday to Monday.  St. Benedict's Day is celebrated as usual on March 21st … since it is Lent, we will celebrate without the Alleluias in our song …  but in our hearts, they will ring.   Both of these saints are considered patrons of a peaceful death.  Through the intercessions of Joseph and Benedict may all will die today be received into glory.  And, God bless with eternal peace all our deceased family and community members, friends, oblates, and donors.
First Reading:   Samuel 16:1b,6-7,10-13a      Second Reading:  Ephesians 5:8-14
Gospel:   John 9:1-41
Continue Reading