generous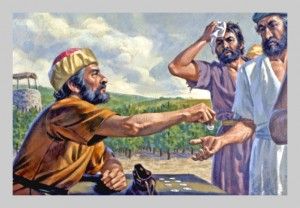 Growing up I recall my mother speaking from fond memory of her love for all her Benedictine Sister-teachers she knew from Ridgely, MD.  She had been double-promoted from seventh grade into high school.  But, there was no Catholic high school and she didn't particularly like the public school setting.  At fourteen (14) she did what a lot of young people did.  She dropped out, got a work permit and joined her sister in Atlantic Beach to wait tables.  Later she became a nanny and housekeeper for a family that were loyal to her long after she married at age 33.  At some point I asked her why she hadn't become a Sister since she obviously loved them – she could name them all from Sister Philomena in first grade to Sister Florentine (for whom she took her Confirmation name) in her last grade at St. Elizabeth's.  Her answer to my query echoes that of the 5 o'clock men in this Gospel parable: "No one asked me."  Adding – "I figured I wasn't good enough."  ("But, then, I wouldn't have had you.")
It strikes me that this Gospel must be a source of reassurance to those that some may describe as "late or delayed vocations."  When the 5 o'clock whistle blew the men in the parable figured they'd been overlooked again.  "Don't I look strong enough?  What will I say to my wife and children?"  The parable described these hopefuls as "standing around" but if you have seen day laborers gathered, hopefully waiting for a grove owner's bus, you've seen some of them – already weary before the day has begun – sitting on a bench or crouched on their haunches.  Their experience warning them once again there'd be no room for them on the bus.
So, they're there – well, into the day – 5 o'clock the parable says – discouraged – AGAIN – picturing their children with hunger in their eyes.  But, (wait) maybe (just maybe) they could pick up a few hours work but dark.  Either way, their ears pricked up when they heard the voice of the landowner, the Master: "Why are you still here?  You, too, go into my vineyard."
What a surprise a short while later, when they looked into their pay envelopes to discover a full day's wages!  (Now, unlike the parable of the 10 lepers made clean, Matthew does not tell us how many said "thank you.")
Is it possible, they discretely peeked in their envelopes, thinking, "He's usually generous – wonder how much I got – will it put supper on the table?  Mmmm, I better not act too surprised or delighted lest the early birds notice what's occurred.   I would venture a guess that these "Johnny come lately" guys might decide they better not push their luck tomorrow …  lolly-gag or deliberately arrive late to join the guys on the bench.
(Enough of my imagining.)  The whole Gospel story harkens back to a line from the First Reading from Isaiah: (God speaks) –  "My thoughts are not your thoughts, nor are your ways my ways" … (God, the Lord or to use the term in the Gospel – the Master, continues emphasizing how far apart God's thoughts are from ours).  "As high as the heavens are above the earth, so high are my ways above your ways, and my thoughts above your thoughts."  With that consideration in mind, (that God's thoughts are a far cry from our earth-bound thoughts) jump to the last line in the Gospel parable: … "Am I not free to do as I wish with my own riches?  Are you envious because I am generous?"  [Has God ever had to ask that question of you?]
Isn't this exactly Benedict's point when he reminds his followers (well, he directs much to the abbot or prioress … but even the "grace of office" can't work a transformation if the one elected isn't already steeped in these traits.)  As one of the speakers said in Thursday's evening's ZOOM presentation on Racism: "A change in attitude doesn't guarantee in a change in behavior."
While we are "sitting on the bench we call life" we should not be "standing around idle" waiting to be hired – there is much to be done.  The Rule offers us a good material for a personal check list:
(From RB 2) "Honor all persons.  Show no favoritism, but have respect for all.  (RB 27 and 34) Any favoritism should be shown for the weak.  (RB 2 and 27)   Accommodate a variety of lifestyles; don't exercise any form of tyranny.  (RB 62)   Follow what you consider better for others.  No favoritism will be given due to rank or status.  (RB 3) Even the youngest should be heard with respect in community deliberations.  (RB 59) No distinction between rich and poor; respect all equally."
In regard to respect for individual pathways to holiness, Benedict says in RB 73: there is always more you can do.  Those who can do more, should do so.  "As observant and obedient monk, we blush for shame at being so slothful, so unobservant, so negligent.  Are you hastening toward your heavenly home?  Then, with Christ's help, keep this little rule …  After that, you can set out for the loftier summits of teaching and the virtues, and under God's protection you will reach them."
Can you hear the landowner asking: "Why are you standing here idle all day?  Go into my vineyard and I will give you what is just."
~Reflection by Sister Roberta Bailey, OSB
First Reading Isaiah 55:6-9                 Second Reading   Philippians 1:20-24, 27a
Gospel   Matthew 20:1-16a
Continue Reading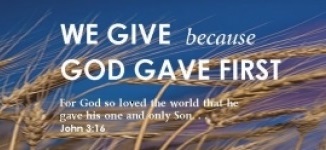 We live in a society that seems to have forgotten much of this Gospel message.  Children come to believe there is a trophy for every event in life.   They have forgotten – if they ever knew – the thrill of running for the sheer joy of feeling the wind on their faces, a hug from a parent – a loving squeeze without words that conveys "I am so proud of you!"
All-too-quickly lose (many sadly never rediscover) the warm, fuzzy feelings of self-satisfaction that was once a natural reaction to success – that gleeful, almost smug smile the first time they stood alone, took their first step… when for the first time, to the consternation of the adults, they opened a child-proof container, hammered the first nail into mom's precious table or exhibited their wonderful drawing with indelible pen on the living room wall…no one could be prouder of an achievement!
School children vie with each other to make donations to a collective cause.  Why?  Because they are learning the virtue of mercy?  Or because they get a "free dress" day at school?  When they come home with evidence of a playground tussle… what often is a parent's response?  Did you offer your other cheek?  Hardly likely – too frequently I suspect it is more like "I hope you let that other kid know what it's like to get hit."
Jesus tells us: Give to everyone who asks; treat others as you'd like to be treated; don't take back what you gave as gift; give God the credit due for the generous urges you feel toward others and the charitable thoughts that squelch the unkind words that try to spring thoughtlessly past our lips.
Jesus advises us: Give your cloak AND your tunic – not just your warm coat (since you have another at home) but also the shirt off your back.  Today Jesus might challenge us – Why is your closet stuffed with blouses you haven't worn since before you lost weight – or gained it?  It is quite unlikely you'll never wear them again.  But that DAYSTAR customer, or that lady from the Sunrise women's shelter who is going for a job interview?  Your blouse would fit her perfectly and add an ounce of confidence to her self-esteem.
Jesus reminds us, when we invite company for a meal not to wait for a return dinner date.  Don't ask: whose turn is it to pick up the tab this time? He says to lend freely without expectation of repayment.  And when you respond generously to the impulse to do good – what caused that desire to arise?   Be slow to assume it is due to anything you have done.  Remember Jesus says, "even sinners lend to their own kind."  Give, and gifts will be given to you – in good measure, tamped down, packed tight, so your vessel can hold every tiny possible grain of blessing – full to overflowing – spilling over into your life and influencing all around you.
But there is a condition – if you are stingy, stinginess will be yours.  But, If you give without measure, ah, blessed the gift! – generosity will be yours.
So how will you measure out your kindness – by the teaspoon, tablespoon or a cupful?  By the minute, by the hour it might take you?  You have 24 hours in a day (you know?) …  a 168 a week, (true not all waking hours). That's time in excess of 8000 hours a year!  How flexible will you be with these God-given hours?  Will you respond to an imposition on your time – Now?  Tomorrow?  Next week?  Or with a prayer that the request will be forgotten?  Or will you give with open hands and heart – freely, without measure?  Jesus promises us: "the measure with which you measure, it will in turn be measured out to you."
~Reflection by S. Roberta Bailey, OSB, Prioress
Luke 6:27-38
Continue Reading