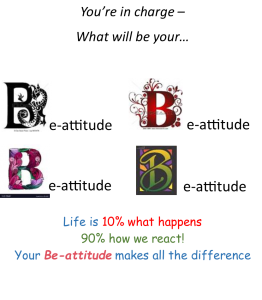 Surely at least once in your life you've experienced a sinking sensation when your superior, your mentor or novice mistress, principal or boss sent for you, and maybe several others, looked you in the eyes, and said, "There's something you need to understand…."  You felt quite literally like this was a "come to Jesus" moment."  That's the setting for the story in this Gospel reading.  This account according to Luke looks and sounds a lot like Matthew's account of the Sermon on the Mount.  The difference is that in Matthew we find only the "blessings."  Here in Luke we find a set of contrasts: blessings vs woes.
Why do you suppose this is?  Well, like most people who have many speaking engagements, Jesus had in mind several basic concepts he wanted to be sure to cover.  Jesus spoke without notes, repeating the same truths from various angles.  In this particular talk He may have styled his presentation on the writings of the prophet Jeremiah (that we'll hear in tomorrow's first reading) – the section on curses and blessings.
Over Jesus' three-year public ministry the disciples would have heard the same parables, the same stories, the same truths with some variation.  And, like any human being, their memories would have taken on different colors.  Surely you've been at a family or community gathering where inevitably the "do you remember when" stories come up?  You may have listened in amazement as your sibling related her memory of an event.  You thought you were there when it happened, but, my goodness, do the details differ!
So, it shouldn't surprise us when we hear differences between accounts in the four Gospels.  And, we shouldn't get all worked up, jump in to correct Sister X when she tells a tale with embellishments we don't recall.  It shouldn't destroy our trust in the evangelists when we encounter differences in their accounts.  After all, one evangelist calls the occasion "the sermon on the PLAIN" and the other the "sermon on the MOUNT."  So, maybe it was two different occasions.
The match up of the blessings and woes in Luke is interesting to note …  they're separated by several verses in the text.  For example: In the first comparison we find Jesus' words on the blessedness of the poor, and a hopeless future for the rich.  "Blessed are you who are poor, for yours is the kingdom of God." (v.20) "But woe to you who are rich, for you have already received your comfort." (v. 24).  Because of their faith and trust in God the poor are God's beneficiaries.
The next parallel: "Blessed are you who hunger now, for you will be satisfied." (v 21) paired with "Woe to you who are well fed now, for you will go hungry." (v 25).  Jesus knows the people have experienced actual hunger… hunger for food and the necessities of life.  He contrasts it with being well-fed.  In our culture there are many overweight people.  But in a culture where poverty is rampant, only the rich are plump.  It's easy to tell who is well-fed.  Jesus reminds us that there is something that is more valuable than "bread" – there is spiritual food that feeds our souls.
The third blessing/woe pair is weeping and laughing. "Blessed are you who weep now, for you will laugh." (v 21).  "Woe to you who laugh now, for you will mourn and weep." (v 25).  We have all felt the pain of disappointment and loss, or rejection and struggle.  But the typical depiction of the well-to-do is of someone who is always partying and enjoying themselves.  They laugh and joke now while tragedy takes place all around them.
You can find many self-help aids on Amazon and Goodreads… POD casts on the Internet, books and tapes and DVD in the public library … in our library.  The more you read, and hear, about happiness – the longer you live – the more you will realize the impact attitude makes in one's life.
Attitude is more important than facts. (Are you measuring the depth of emptiness in your glass?  Or, do you smile as the fullness in the glass of life expands?)  Attitude is more important than the past, than one's education, than money, than circumstances, than failures or successes, than what other people think or say or do.  Attitude can make or break a person's spirit; can build up or destroy a community …  a parish … a home … family.
The remarkable thing is we have a choice every day regarding the attitude we will embrace.  You can't change our past …  we cannot change the fact that people will act in a certain way.  We can't change others' attitudes.  The only thing we CAN do is adjust our own attitude.  It has been said that life is 10% what happens to you and 90% how we react to it.  We are each in charge of our own attitude.  What will be your attitude?  That is your BE-attitude.
~Reflection by Sister Roberta Bailey, OSB, Prioress
First Reading  Jeremiah 17:5-8
Second Reading  1 Corinthians 15:12, 16-20
Gospel Luke 6:17, 20-
Continue Reading