We found a wonderful resource for Christmas gifts we thought you would find particularly meaningful.  The Ave Maria Press has made possible a special giving program to help Catholic organizations suffering considerable losses in donations due to Covid.  You can shop for your loved ones AND Ave Maria will donate 30% to a charity you hold dear.  There is something for every age in the Ave Maria Press's offerings.  Just a few samples you might want to give to a certain someone at Christmas: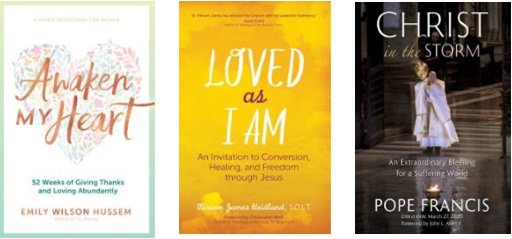 Use code: HOLYNAME
Shipping: FREE
30% of your purchase amount is donated to the Benedictine Sisters of Florida
(You must use our code typed in all caps.)
The Sisters also receive donations from Amazon Smile. Any purchases you make, they will give a percentage of their profits to the Benedictine Sisters of Florida.
Let the Shopping Begin!
Continue Reading