At the beginning of the first century, women were considered second-class citizens.  Their sworn testimony was inadmissible in court; they were considered the property of their spouses with no legal claim to property of their own.  So the only "property" a woman could call her own was her reputation.  At a precise moment in history, God entered the life of one member of the chosen people, a woman by the name of Mary, and asked her to sacrifice that one thing – her reputation – and become the mother of Jesus.  Surprisingly and at the initial consternation of her fiancé, Mary said yes to God and became the "God bearer," the first and greatest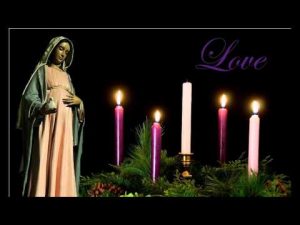 title she continues to bear as a member of the human race.
God's voracious enthusiasm and lavish gift-giving erupts in the person of Mary's son, Jesus.  He called it "the kingdom."  …  The kingdom was manifest, and, to this very day, we are on the way to experiencing the fulfillment of God's long-range plan."                                       By Albert Haase, O.F.M.
If we are alert, we witness or hear most every day stories of the spread of God's kingdom.   It happens at Daystar. It happens when the Dade City police pay off lay-away charges so children get their Christmas gifts.  It happens when you discover that your tab in a restaurant has been paid or the person in the checkout lane at a grocery store tells the clerk, "put her items on my ticket." It happens when you find a ride you were hoping for but reluctant to ask.  It happens when the mess you made is cleaned up before you can grab a rag.  It happens when your name is erased and someone else's appears on the dish washing list.  It happens when you are able to surprise someone.  Like in this story I'll tell you now … let it touch your heart and inspire you to "pay it forward."
Paul received an automobile from his brother as a Christmas present. On Christmas Eve when Paul came out of his office, a street urchin was walking around the shiny new car, admiring it. "Is this your car, Mister?" he asked.
Paul nodded. "My brother gave it to me for Christmas." The boy was astounded. "You mean your brother gave it to you and it didn't cost you nothing? Boy, I wish…" He hesitated. Of course Paul knew what he was going to wish for. He was going to wish he had a brother like that. But what the lad said jarred Paul all the way down to his heels.
"I wish," the boy went on, "that I could be a brother like that." Paul looked at the boy in astonishment, then impulsively he added, "Would you like to take a ride in my automobile?" "Oh yes, I'd love that."
After a short ride, the boy turned and with his eyes aglow, said, "Mister, would you mind driving in front of my house?" Paul smiled a little. He thought he knew what the lad wanted. He wanted to show his neighbors that he could ride home in a big automobile. But Paul was wrong again.

"Will you stop where those two steps are?" the boy asked. He ran up the steps. Then in a little while Paul heard him coming back, but he was not coming fast. He was carrying his little crippled brother. He sat him down on the bottom step, then sort of squeezed up against him and pointed to the car. "There she is, Buddy, just like I told you upstairs. His brother gave it to him for Christmas and it didn't cost him a cent. And some day I'm gonna give you one just like it…then you can see for yourself all the pretty things in the Christmas windows that I've been trying to tell you about."
Paul got out and lifted the lad to the front seat of his car.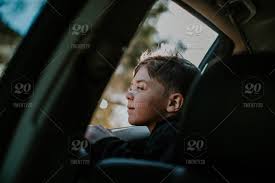 The shining-eyed older brother climbed in beside him and the three of them began a memorable holiday ride.
Reflection of 4th Sunday of Advent 2019
Sister Roberta Bailey, OSB, Prioress
Benedictine Sisters of Florida