Today's reflection is by
Sister Glenna Smith, OSB
of the Benedictine Sisters of Virginia
If you would like to sign up to receive alerts when a new reflection from Sister Glenna Smith is posted and help spread the word of the Federation of St. Scholastica Centennial Celebration 1922-2022,
please click here: scholastica-celebration.org. 
16th Sunday in Ordinary Time
July 19
Matthew 13:24-43 OR 13:24-30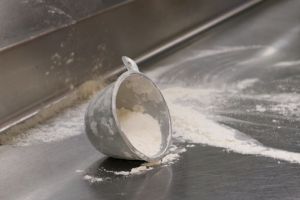 Again, Jesus says, "Whoever has ears ought to hear." This, once again, suggests that we need to be open and receptive to the Word. There are some ordinary, simple things outlined in today's Gospel: the farmer is to sow good seed, the leavening power of yeast mixed with flour, the mustard seed. These metaphors may help us to begin to perceive Jesus' meanings.
Some of Mother Teresa's words ring in my ears and heart:
Be faithful in small things because it is in them that your strength lies.
Peace begins with a smile.
Kind words can be short and easy to speak, but their echoes are truly endless.
If you judge people, you have no time to love them.
I have found the paradox that if I love until it hurts, then there is no hurt, but only more love.
Let us always meet each other with a smile, for the smile is the beginning of love.
I offer a sample of my own pondering that comes from the Rule of Benedict, Scripture, and others (Facebook, musicals, psychology, Star Trek, etc.):
Be the first to show respect…bear with the greatest patience one another's weaknesses of body or behavior.
Let there be no grumbling whatsoever.
See Christ in everyone (Namaste)
You will never look into the eyes of anyone God does not love.
Gossip does not bear good fruit.
The good of the many outweighs the good of the one.
To have loved another person is to have seen the face of God.
Maturity moves us from an external locus of control to an internal locus of control. (equivalent or parallel to conscience development?)
Don't let the sun go down on your anger.
Enormous sacrifices are asked of some of Jesus followers. Others of us are asked to do seemingly smaller, perhaps less noteworthy, things to build or strengthen the Body of Christ. What are you called to today?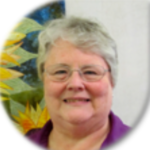 Sister Glenna Smith entered the Benedictine Sisters of Virginia in 1977 and has served her community and their ministries for 40+ years as teacher, prefect, camp director, counselor, principal and administrator, school psychologist, member of various boards, formation director, monastery coordinator, and subprioress. She was privileged to serve the Federation of Saint Scholastica as president from 2010-2014.