We each have our own variant of leprosy, don't we?  With some it's visible on the outside; for others it thrives on the inside.  Our faults: scaly, obvious by our actions, our facial expressions.  And, there are those who harbor their leprosy – deep in their feelings and heart – a gut ache or pain caused by stressed nerves.  Whether or not we raise our voice to be heard above the crowd: "If you wish, you can make me clean."  Or, it may be, that someone pushes us forward, "now's a good time; ask him now – He can do it!"  Do you believe in intercessory prayer?  Do the General Intercessions make any difference in the lives of those we name?  In God-time, yesterday, today, years ago all blend into the eternal NOW.
Yes, even when our leprosy is old and scarred and has been in our gunny sack for more years than we can to count.  You know the kinds of wounds that we take out every once in a while to nurse and keep alive.  We rehash their story privately or in unrelated situations when some word or sound, or maybe a smell relights the fuse.  The ember that springs to flame that we didn't even realize was there all along.  But Jesus has been watching it.  And, He's waiting for us to reach out and plead: "If you wish, you can make me clean."
When we do, what is Jesus' instruction?  "Go, show yourself to the priest."  (Here he's not talking about the Sacrament of Reconciliation.)  This was Jesus' way of asking us to bring our faults into the light of day.  To expose them so they can be zapped with the Divine Presence.  St. Benedict, in the very first sentence (following the Prologue of His Rule) calls his followers, who've chosen what he considers "the better way" – the cenobitical (the monastic) way of life under a Rule and a superior.  Here and other places in the Rule, he speaks of submission to the will of another, humility, confession of faults and public admission of mistakes.  He quotes the psalmist – as he often does – when he says: "I will report my faults to the Lord." (PS 31).  He speaks of taking the last place at table, what we used to term "kneeling out"' or being set apart from the rest of the community.  Isn't that all a pretty "public" admission of fault.  Benedict actually says: "that they may be seen by all until they do penance by public satisfaction."
Benedict encourages the members to admit their fault "of their own accord and make satisfaction."  But he's not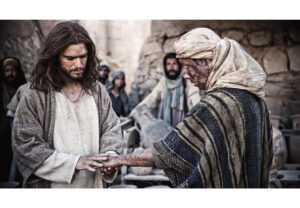 naïve – he knows there will be occasions when this doesn't happen.  You know what he says: "be subjected to a more severe correction."  Now that may seem irrelevant to the story of Jesus and the man with leprosy.  But it seems pretty obvious that Jesus did not go looking for the man.  The man called out to Jesus: "If you wish, you can make me clean."  Benedict, (what a wise man!) he knew there'd more sensitive souls in community.  Personalities who'd need more solicitous care, compassion and consideration.  To this one, Benedict advises: "reveal" (this hidden fault) "only to a spiritual guide who knows how to heal her own wounds as well as those of others," (and equally important) "without exposing them and making them public."
We don't know how long this man with the leprosy had been following Jesus.  How many miracles had he witnessed before he felt compelled to step forward and let the words escape his lips: "If you wish, you can make me clean"?  Had he seen Jesus' interaction with the woman caught in adultery or heard the story of the good Samaritan or good Shepherd?  Was it desperation that made him cry out: "If you wish, you can make me clean"?  Was he burdened with feelings of guilt for having leprosy and causing the estrangement of his family and friends since he was bound by law to "make his abode outside the camp"?  (Leviticus1:46)  Did the rest of the crowd step back when he moved forward to be heard?  This was a "gutsy" young man … stepping into the light, drawing attention to himself and his leprosy.  Admitting publicly, he was not clean.  He risked being shunned AGAIN!  But faith won out: "If YOU wish, YOU can make ME clean."
As we enter the Lenten season (this week), we pray: "Jesus, if you choose, you can make me clean."  I do want to be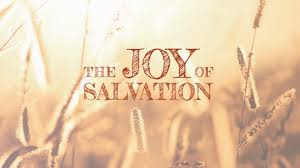 clean.  I'm ready to be made whole.  Don't look only at the faults I am aware of.  I trust that you can make the whole of me clean in your eyes.  But, Lord, to tell no one?  That's hard.  I beg you, don't expect me to keep my lips closed against the sentiment in the Responsorial Psalm and the Gospel Acclamation: "I turn to you, Lord, in time of trouble, and you fill me with the joy of salvation. … for, a great prophet has arisen in our midst: God has visited his people."
May you have a blessed Lenten experience beginning with Ash Wednesday….  Could be you'll have to sport "imaginary" ashes if you're parish has limited attendance at services … plan your own family service with a blessing or ashes you prepare using a previous year's blessed Palm …  I trust you hearts will be in the "right place" to enter this holy season. 
~Sister Roberta Bailey, OSB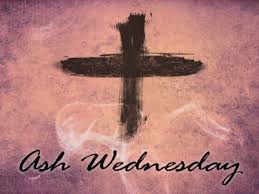 1st Reading Leviticus 13:1-2, 44-46         2nd Reading  1 Corinthians 30:31-11:1             Gospel mark 1:40-45