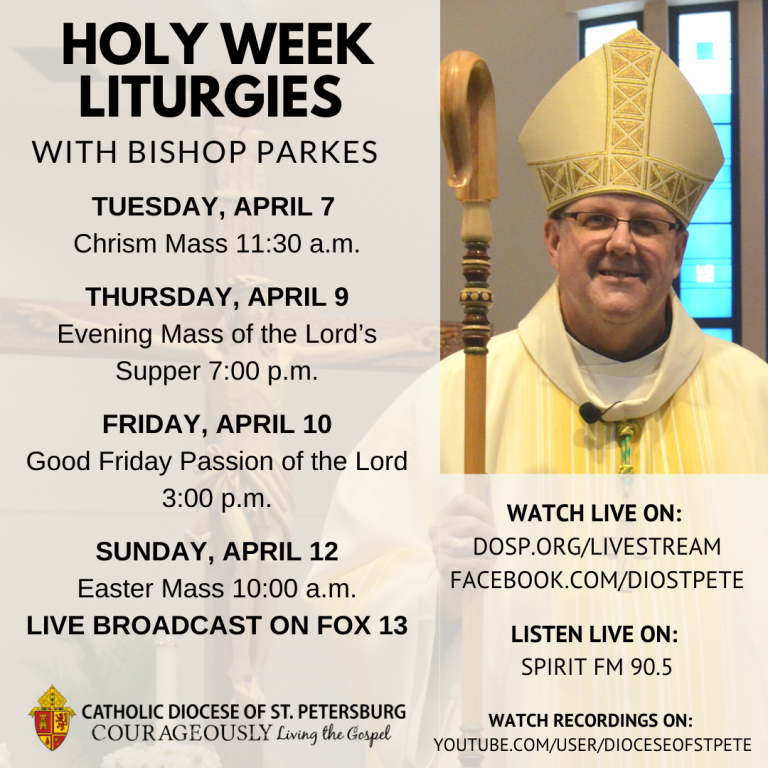 Holy Week celebrations with Bishop Gregory Parkes will be live-streamed on the diocesan website and on Facebook from the Cathedral of St. Jude the Apostle in St. Petersburg, Tuesday, April 7 – Sunday, April 12, 2020.
The celebration of Easter Mass with Bishop Gregory Parkes at the Cathedral on April 12, 2020 at 10:00 a.m. will also be broadcast live on Fox 13, WTVT.
Many local parishes are live streaming Holy Week celebrations. A listing of these parishes can be found here: CatholicMassOnline.org….
We invite the community to pray with us! Click here for additional details.