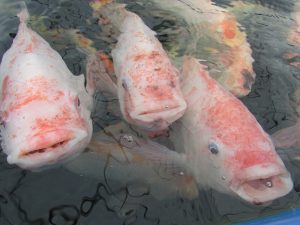 Is summer's heat squashing your energy?
Plan ahead for our next really cool aquaponics training in the fall.
October 17 through 21, 2022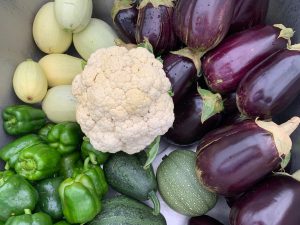 Here at Holy Name Monastery in Saint Leo, Florida we have been engaged in aquaponics farming since 2015.  We have cultivated a wide variety of fresh vegetables and raised thousands of tilapia using the best farming practices of aquaponics.  Plan now to experience the thrill of growing your own food and register for this life-changing course.  You will develop skills necessary for the creation of a sustainable backyard aquaponic system, a system that will contribute greatly to your family's well-being.  Let Aquasol help you design your healthy food future.
TOPICS COVERED:
Classroom:  Introduction, benefits of aquaponics, types of aquaponics, home food production, commercial, social, mission
aquaponics around the world, vegetable choices, biological and natural pest control, fish biology, fish nutrition, fish selection, fish food and feeding, water quality, nitrification and nutrient availability for plants, good agricultural practices and best aquaculture practices.
COURSE DETAILS:
Length:  5 days with optional evening seminars
Materials:  include course manual, hands-on activities
Cost:  $990 per person
Registration:  813-600-9297 or email  don@aquasol.org
Email Don Luttrell: don@aquasol.org or click on the link below for their website.
(click on the link above)