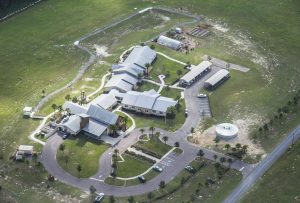 NEW WING!  Our first group of retreatants stayed the week-end of March 31 – April 2nd in the new wing!  The CO was issued on March 14th  and just 17 days later, we had a group from Saint Matthew's here! It was very exciting for all of us and the group loved their time at Holy Name, especially the lovely voices of the Sisters in song.  The individuals from the group raved and said they would be back again with their husbands and families.
We also had a group here the week of April 17 – 21 for an Aquaponics Training…that in all things God may be glorified.
The OPEN HOUSE was Sunday, April 30, 2017 with over 100 people touring the guest rooms and reception area. 
The Sisters  are deeply grateful for the trust you have placed in us and our mission through your loving support.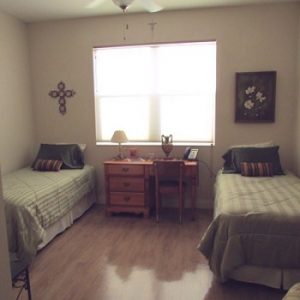 To schedule a stay at Holy Name Monastery,
contact  S. Mary Clare (352) 588-8320.
"All guests who present themselves
 are to be welcomed as Christ"
                                                            The Rule of Benedict