Faithfully Seeking God with the Listening Ear of our Heart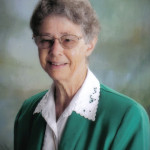 The Benedictine Sisters of Florida are steadfastly dedicated to living the monastic way of life and working in ministries that serve the People of God and further the Gospel message.
We welcome all to Holy Name Monastery…a lovely and peaceful place to rest, meditate and be renewed. Hospitality is offered in true Benedictine style. Be with us for prayers in the chapel, enjoy God's creation outdoors and relax with the Sisters over a home-cooked meal.
---
The Future is Now for the Sisters
Your participation in the Future Is Now Campaign is an inspiration for which the Sisters are most humbly appreciative.  We have begun construction of the new wing and anticipate completion in December.  The Sisters appreciate the trust you have placed in us and our mission through your loving support.  We know you too embrace the path that God has set for us.
Our focus now is on furniture needs for the wing.  If you have not given to the campaign and would like to, please consider a gift for the purchase of furniture and/or an in-kind item. Your gift will help others who come to us seeking peace and guidance in finding the light of the Spirit within.  Click on the button below for more information.
Thank You and God's blessings.
---
YOU DON'T WANT TO MISS…

Women On The Move
The Story of the Benedictine Sisters of Florida
Directed by Alisa Corts
October 28, 29 & 30th at 7:00 pm



Saint Leo University – Benedictine Hall – Black Box Theatre
Free Admission – A $10 Suggested Donation will go directly to the Benedictine Sisters of Florida
SEATING IS LIMITED!
To reserve a ticket or for more information, email

[email protected]
An Original Student Production-Saint Leo Dept. of Language Studies and the Arts
Benefiting the continuing work of the Sisters
To pass on this this information to others, download the flyer below.
---
Faithful Citizenship
Join the Sisters in Prayer as we elect a new President of the United States and other candidates for office:
"Lord God, as we go through our election process, we seek to better understand the issues and concerns that confront our city/state/country, and how the Gospel compels us to respond as faithful citizens in our community. 
We ask for eyes that are free from blindness so that we might see each other as brothers and sisters, one and equal in dignity, especially those who are victims of abuse and violence , deceit and poverty. 
We ask for ears that will hear the cries of children unborn and those abandoned.  Men and women oppressed because of race or creed, religion, age or gender. 
We ask for minds and hearts that are open to hearing the voice of leaders who will bring us closer to your Kingdom.
We pray for discernment so that we may choose for leaders who hear your Word, live your love, and keep in the ways of your truth as they follow in the steps of Jesus and his Apostles and guide us to Kingdom of justice and peace.
We ask this in the name of your son Jesus Christ and through the power of the Holy Spirit.
Amen."
---
Be Our Guest
We are a community of fourteen professed Sisters and several live-in oblates and volunteers and student Sisters from Africa. We invite you to let the peace and reflection our home offers to envelop you.