125 Years of Service to God and His people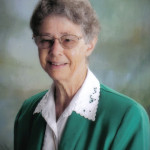 The Benedictine Sisters are blessed to have moved into our new Holy Name Monastery during our 125th Anniversary Year which was celebrated from February 28, 2014 through February 27, 2015.
We welcome all to visit with us here in the beautiful rolling hills of Pasco County. Our new home overlooks lovely landscaping and the vista of a breathtaking tree line. Come, be refreshed by our hospitality offered in true Benedictine style: be with us for prayers in the chapel, enjoy God's creation outdoors and relax with the Sisters over a home-cooked meal.
---