Faithfully Seeking God with the
Listening Ear of our Heart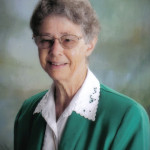 The Benedictine Sisters of Florida are steadfastly dedicated to living the monastic way of life and working in ministries that serve the People of God and further the Gospel message.
We welcome all to Holy Name Monastery…a lovely and peaceful place to rest, meditate and be renewed. Hospitality is offered in true Benedictine style. Be with us for prayers in the chapel, enjoy God's creation outdoors and relax with the Sisters over a home-cooked meal.
We're excited to have the Open House of our new Guest/Retreatant Wing on
April 30, 2017.
See more information below.
---
Aware that Lent is not merely a time of atoning for sins but a time of preparation. We prepare throughout Lent to become at Easter what we were baptized into: Christ's own body. We will practice habits which will break us open, let God in, and train us to love like Christ.
Therefore, our loving God, we come before you at this time in our lives to bring, praise – a plea – and a promise – that we will gently remind ourselves that (all) "Lent is a process of rending our hearts, filling the broken places with God's love, and fearlessly loving as Christ loved.
We place before you, O God, our sincere promises to use your grace to become the people You call us to be. Trusting in your all-powerful goodness, we dare to ask:
Give us renewed fervor to be faithful to our.  AMEN
Help us to be compassionate and supportive to each other.  AMEN
Bless our efforts to make a good Lent.  AMEN
And support us to be faithful to our Lenten resolutions.  AMEN
            

                                                                                   OPEN HOUSE!
                                 Sunday, April 30, 2017 – 2:00 to 4:00 pm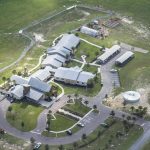 The Benedictine Sisters invite you to the Open House for our newly completed Guest/Retreatant Wing.  We are delighted to have you see what has been created through your kindness – our friends and supporters.
Refreshments served.
RSVP to (352) 588-8320 or [email protected]
---
---
Be Our Guest
We are a community of fourteen professed Sisters and several live-in oblates and volunteers. We invite you to let the peace and reflection our home offers to envelop you.